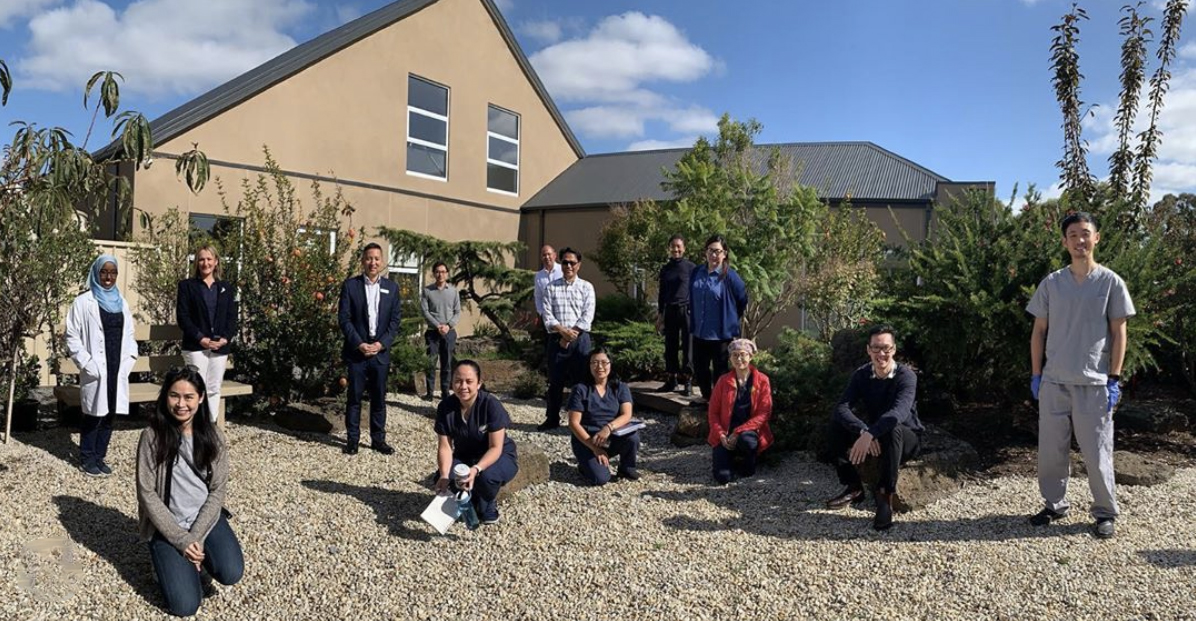 By the Primary Health Care Improvement Team, North Western Melbourne Primary Health Network.
We spoke with Lea Castro, Practice Manager at Kings Park Medical Centre in Hillside about some of the changes her practice team have made during COVID-19.
Tell us a little about your social-distanced clinical meetings?  
"Our clinical meetings prior to COVID-19 took place every fortnight in our lunchroom. Since COVID-19, in order to adhere to social distancing we began to utilise our "Amelia Garden" space to spread out and still do the meetings.
"Our garden allows us to spread out but still be heard and to also enjoy lunch outside. We have also changed the frequency of our meetings to once a week due to the updates and guidelines changing so often."
What have you been doing to support social distancing in your practice?  
"When COVID-19 first started evolving we developed a WhatsApp group for practice staff and assigned one of our practice nurses to digest, summarise and share any new updates to the group through the app. Those updates were also collated by one of our GPs who ensured action to any required items and kept the team on track and on the same page.
"Inside the practice, we have placed stickers on the floor 1.5 metres apart as a guide to know where to stand. We have also done the same with chairs and our reception desk has shields/sneeze guards.
"We have also ensured that the number of patients in the waiting room is kept to a minimum by asking patients to wait in their cars and by screening patients over the phone prior to entry for scheduled appointments.
"If patients have COVID-19 symptoms we offer telehealth consults. We have also introduced a separate waiting area for post-vaccination observation."
What have been the outcomes of the changes you have made in your practice? 
"We were initially worried about closing due to potential infections, so we implemented a lot of screening measures. We were checking all travel history prior to the DHHS recommendations.
"Our patients have been very cooperative and have disclosed a positive diagnosis, travel history and/or close contact with positive cases. In those cases, we have been utilising telehealth, modifying scripts, and organising delivery over the phone. So far, we have had no positive cases present to the clinic."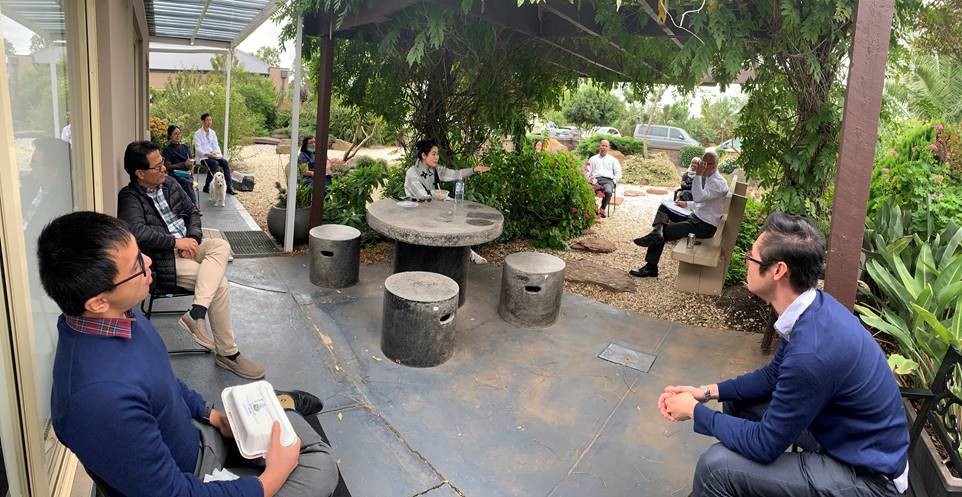 What did you learn from the changes you have made in your practice? 
"Clinical meetings and communication are very important and reaching out more to our patients has been important."
What has been the feedback from patients?
"We started an Instagram page and we have received good feedback from patients. Our patients have thanked us for the structure of our appointment bookings, and they feel a lot safer."
What has been the feedback from your team? 
"The practice team appreciate having constant communication through WhatsApp and an updated summary each week."