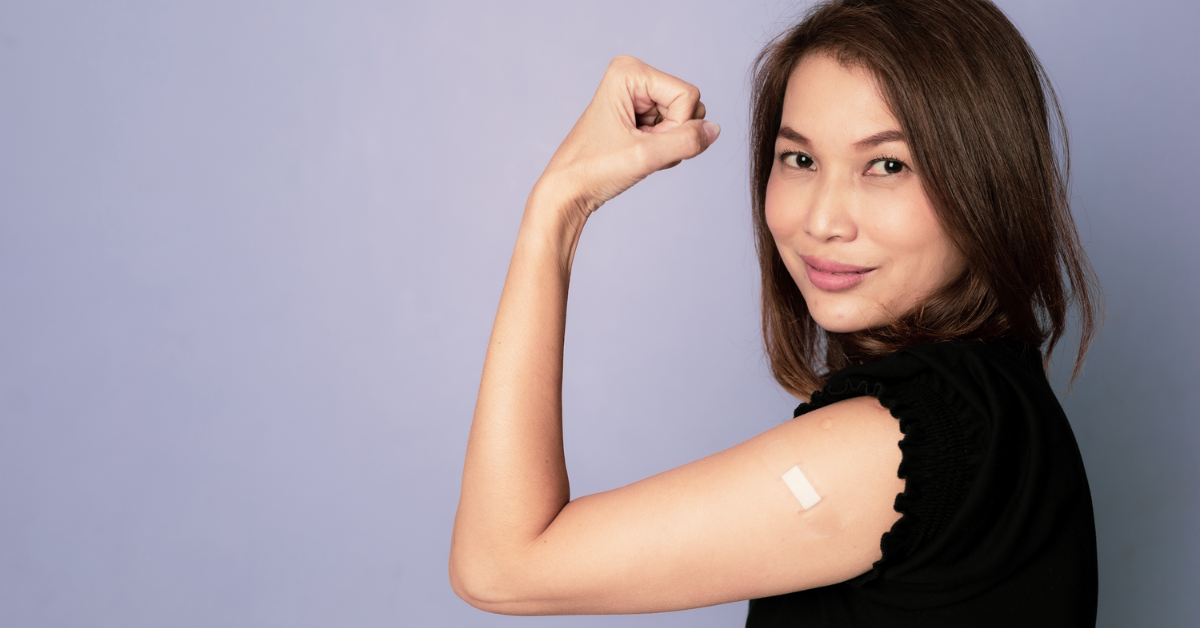 Our GP adviser provides an action plan for general practices to use a quality improvement approach to lifting COVID-19 vaccination rates.
Why is this important?
There is clear evidence that being fully vaccinated against COVID-19 reduces serious illness and death from COVID-19 infection. A recent Australian study confirmed that 3 doses is more effective than 2 against Omicron.
Data provided by the Australian Government Department of Health and Aged Care shows that coverage rates for the 3rd dose (currently 71.8 per cent) nationwide are suboptimal. Coverage rates in many parts of the North Western Melbourne Primary Health Network (NWMPHN) catchment are even lower.
Use the Australian Immunisation Register to find unvaccinated or under vaccinated patients
The Australian Immunisation Register (AIR) can provide reports for patients at your practice who have had 0, only 1 or only 2 COVID-19 vaccines. There is not yet a report for the 4th dose.
The AIR identifies any patient who has had an MBS claim at your practice in the timeframe requested – therefore it will pick up vaccines administered elsewhere (which a Pen CAT report won't).
The report is provided as a CSV file, which can be used to generate an SMS reminder, or a call list.
How to get the data from the AIR
Log in to HPOS using PRODA. (Don't have access to PRODA? Contact primarycare@nwmphn.org.au)
Navigate to My Programs then AIR
If you don't want to add HPI-I and HPI-0 numbers now, choose Next on this screen to skip
Navigate to Reports
Choose COVID-19 Vaccination Status report
Complete the fields. Choose Vaccination practice if you want the report by practice. You will need your PIP practice ID.
Request the report
Whoever has the registered email for the practice will receive an email when the report is available. The report will be available on the View
Take a quality improvement approach
Plan
Plan how you will identity your unvaccinated and under vaccinated patients and what you will do with the information. An important step in making changes is to have an overall goal to work towards, with a definable measure.
Goal – set a goal
For example: you may aim to improve COVID-19 vaccination rates by identifying patients in your practice who have had only 2 doses and encouraging them to book a third dose. Use our QI activity template to help with this.
Measure
For example: the percentage of a patients who have had a 3rd COVID-19 vaccination dose before the activity, and 3 months later.
Do it, study it, and act on any changes you want to make
The final step of the Plan, Do, Study, Act cycle is to act on your plan by testing its ideas, studying and reflecting on what happened, and making changes as necessary.
For example: you might find that you haven't set a long enough timeframe for the report to capture enough patients, so you decide to run another report.
More information
Visit our quality improvement website hub or, if you have questions about the support available, please contact NWMPHN on (03) 9347 1188 or email primarycare@nwmphn.org.au
The COVID-19 Vaccination page on HealthPathways Melbourne contains up-to-date clinical information.
Are you a GP or health professional in our region who needs access to HealthPathways Melbourne? Request access online or contact info@healthpathwaysmelbourne.org.au