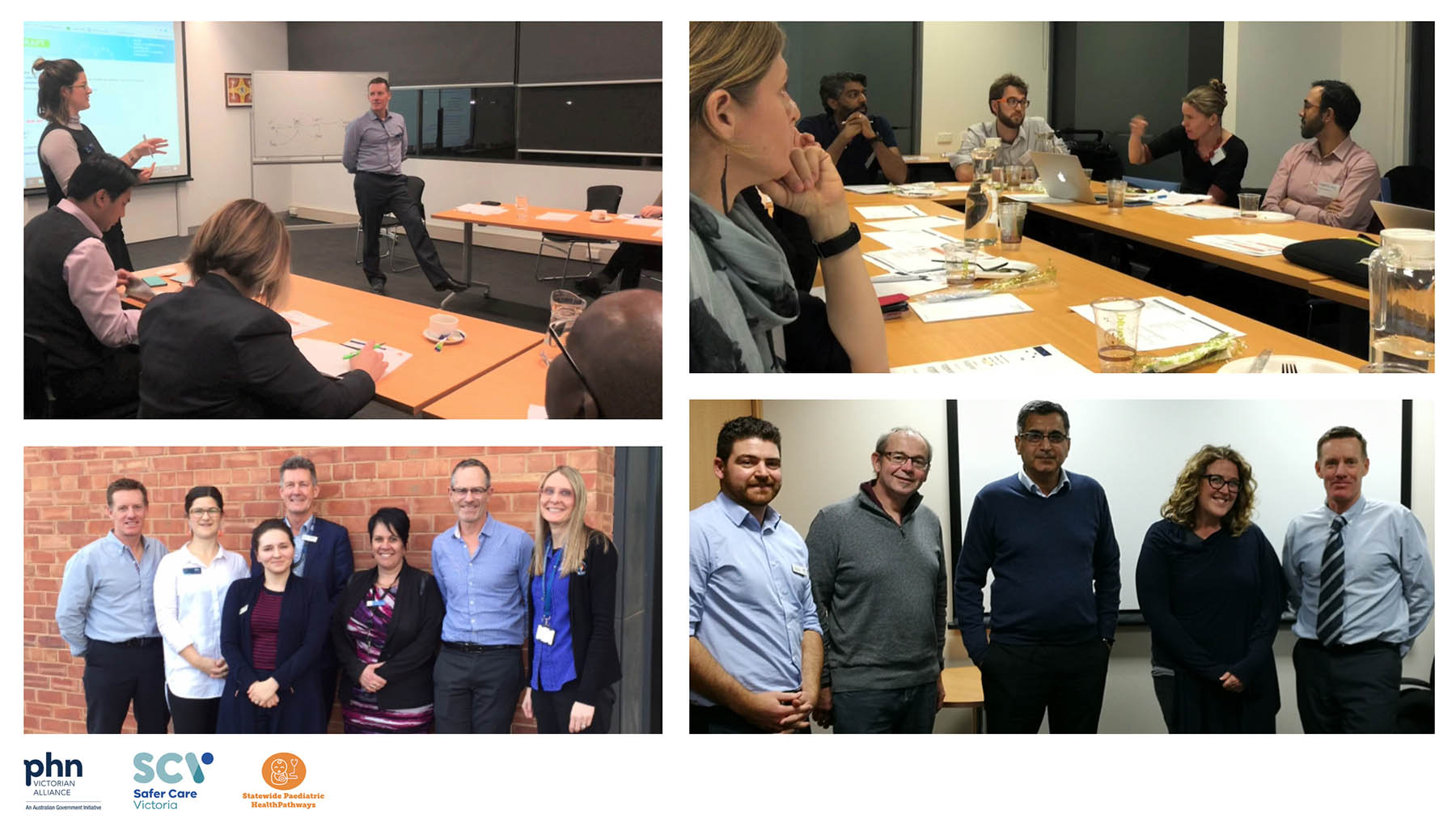 The Statewide Paediatric HealthPathways Project reached a major milestone this week when health professionals from across Victoria collaborated to support best-practice paediatric care. At a series of meetings around the state, primary care clinicians and specialists reviewed the pathway content for Allergy, Ear, Nose, and Throat (ENT), Unwell Child, and Neurology paediatric conditions. The meetings provided a platform for identifying the barriers and enablers for providing paediatric care in Victoria.
We would like to acknowledge and thank all the project team, primary care clinicians and specialists for helping the Statewide Paediatric HealthPathways Project achieve this milestone.
The project is a collaboration between Safer Care Victoria's Victorian Paediatric Clinical Network and the Victorian Primary Health Network Alliance (VPHNA). The project aims to support best-practice paediatric care by translating existing clinical practice guidelines into statewide paediatric HealthPathways.
Respiratory and gastrointestinal paediatric HealthPathways are already available across Victorian HealthPathways sites and contain localised referral information. General practitioners and clinicians can access the new pathways in late October 2018.
HealthPathways is a free, web-based tool with relevant, local and evidence-based information on the assessment and management of common clinical conditions, including referral guidance, clinical and patient resources.
To gain access, visit the HealthPathways Melbourne website.
GPs and all other clinicians working with paediatric patients throughout Victoria are asked to please complete this short survey to help inform the project and paediatric care in general. Your participation is much appreciated. To request access to HealthPathways Melbourne email: info@healthpathwaysmelbourne.org.au.