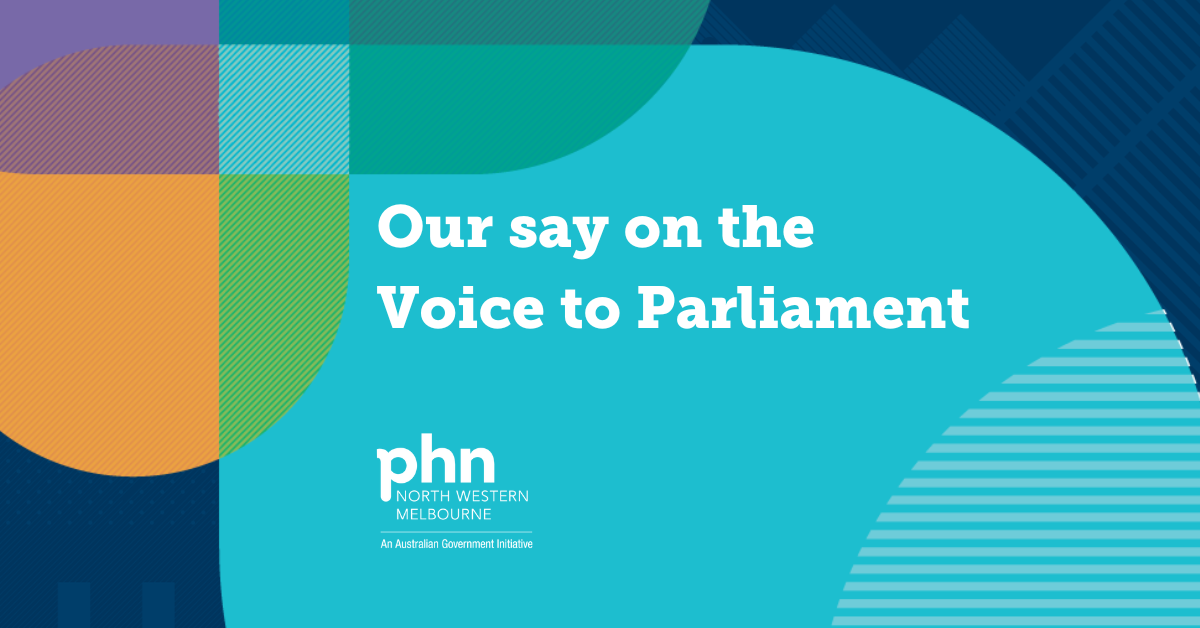 At a referendum later this year, Australians will be asked to enshrine an Aboriginal and Torres Strait Islander Voice to Parliament in the Constitution.
A Voice to Parliament was endorsed by hundreds of delegates from Aboriginal and Torres Strait Islander communities and proposed to the Australian people in the 2017 Uluru Statement from the Heart. The statement also proposed a Makarrata Commission be established to supervise a process of agreement-making and truth-telling. 
These 3 reforms – Voice, Treaty and Truth – are the core tenets of the statement, which calls for them to be completed sequentially. 
North Western Melbourne Primary Health Network (NWMPHN) supports the Voice to Parliament and acknowledges Aboriginal and Torres Strait Islander people as the Traditional Custodians of the land. NWMPHN also acknowledges that sovereignty has never been ceded; Voice, Treaty and Truth are all necessary and overdue steps for a better future. 
Our work in the community takes place on the lands of the Wathaurong, Wurundjeri Woi-Wurrung and Boon Wurrung peoples, and we pay our respects to Elders past and present. Our Reconciliation Action Plan guides our Aboriginal health program and collaborative work with organisations including the Victorian Aboriginal Health Service and the Victorian Aboriginal Community Controlled Health Organisation. 
NWMPHN believes it is of vital importance to recognise, respect and listen to the diverse views expressed by local Aboriginal people and other communities within its 3,000 square kilometre catchment area.  
Calm and compassionate consultation – as the authors of the Statement demonstrate – is critical to building a society that respects equally that which distinguishes us, and that which unites us.