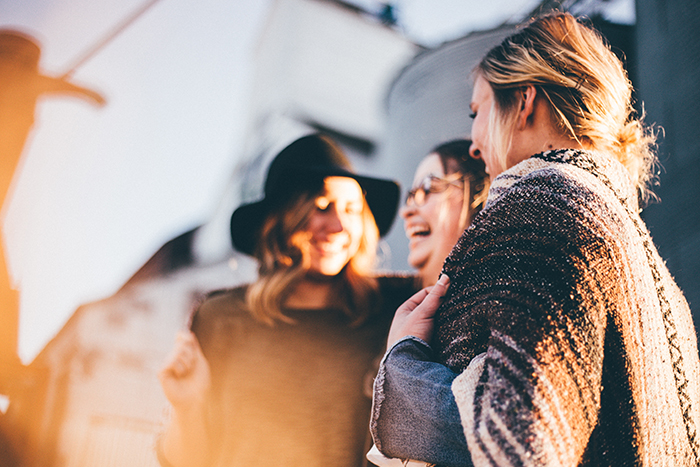 North Western Melbourne Primary Health Network (NWMPHN) is pleased to announce that it has awarded a consortium led by Odyssey House Victoria the tender to establish and operate a new headspace service in Melton.
The Odyssey House Victoria consortium was selected under an open and competitive tender process. The consortium will now begin the process of establishing the centre through engaging with service providers to provide integrated, holistic mental health services for the young people of Melton.
NWMPHN Chair Dr Ines Rio said the announcement was a major step toward delivering a much-needed service for the region.
"Young people in Melton face significant challenges, with high levels of unemployment and mental health distress," Dr Rio said. "Demand for mental health services is also likely to increase rapidly, with around 15,000 more young people aged 12-25 expected to come in to the area in the next decade."
"headspace Melton will boost the capacity and capability of local services to cope with this growth and better support the mental health needs of local young people through a safe, integrated and welcoming environment."
Odyssey House Victoria CEO Dr Stefan Gruenert said the consortium will work closely with other service providers and the community to provide coordinated services that best meet the needs of the area's young people and their families.
"I am delighted along with our consortium partners to be given the opportunity to create a fantastic new headspace service for the young people of Melton," Dr Gruenert said.
The Odyssey House Victoria consortium includes Djerriwarrh Health Services, MacKillop Family Services, cohealth Ltd and Youth Projects.
The consortium's bid was also supported by NorthWestern Mental Health (NWMH), which provides comprehensive specialist mental health services for youth and adults experiencing or at risk of developing a serious mental illness at 32 sites across the northern and western suburbs of Melbourne, including Melton.
"We look forward to working closely with Odyssey and the other consortium partners to support greater access to mental health services by young people in the western suburbs," NWMH's Executive Director Associate Professor Dr Ruth Vine said.
"Our Orygen Youth Health program is already working closely with headspace services in Sunshine, Glenroy, Craigieburn and Werribee,'' Associate Professor Vine said. "Melton headspace will build on those service frameworks and relationships to further enhance services.''
The new service in Melton extends NWMPHN's network of headspace services to six, located in Sunshine, Glenroy, Craigieburn, Werribee, Collingwood and now Melton. The Odyssey House Victoria consortium joins our other two headspace operators: Orygen – The National Centre of Excellence in Youth Mental Health – and Youth Support + Advocacy Services, giving us the depth of three lead agencies and increasing our collective ability to support and advocate for young people.
The Request for Tender for the new headspace service generated several strong and competitive submissions. The evaluation panel, which included community and youth members, clinicians and was supported by an external, independent probity adviser, unanimously recommended the Odyssey House consortium to establish and operate the new headspace in Melton.
NWMPHN will now work with the Odyssey House Victoria consortium, headspace National and other stakeholders to plan for the establishment of the new service later in 2018.