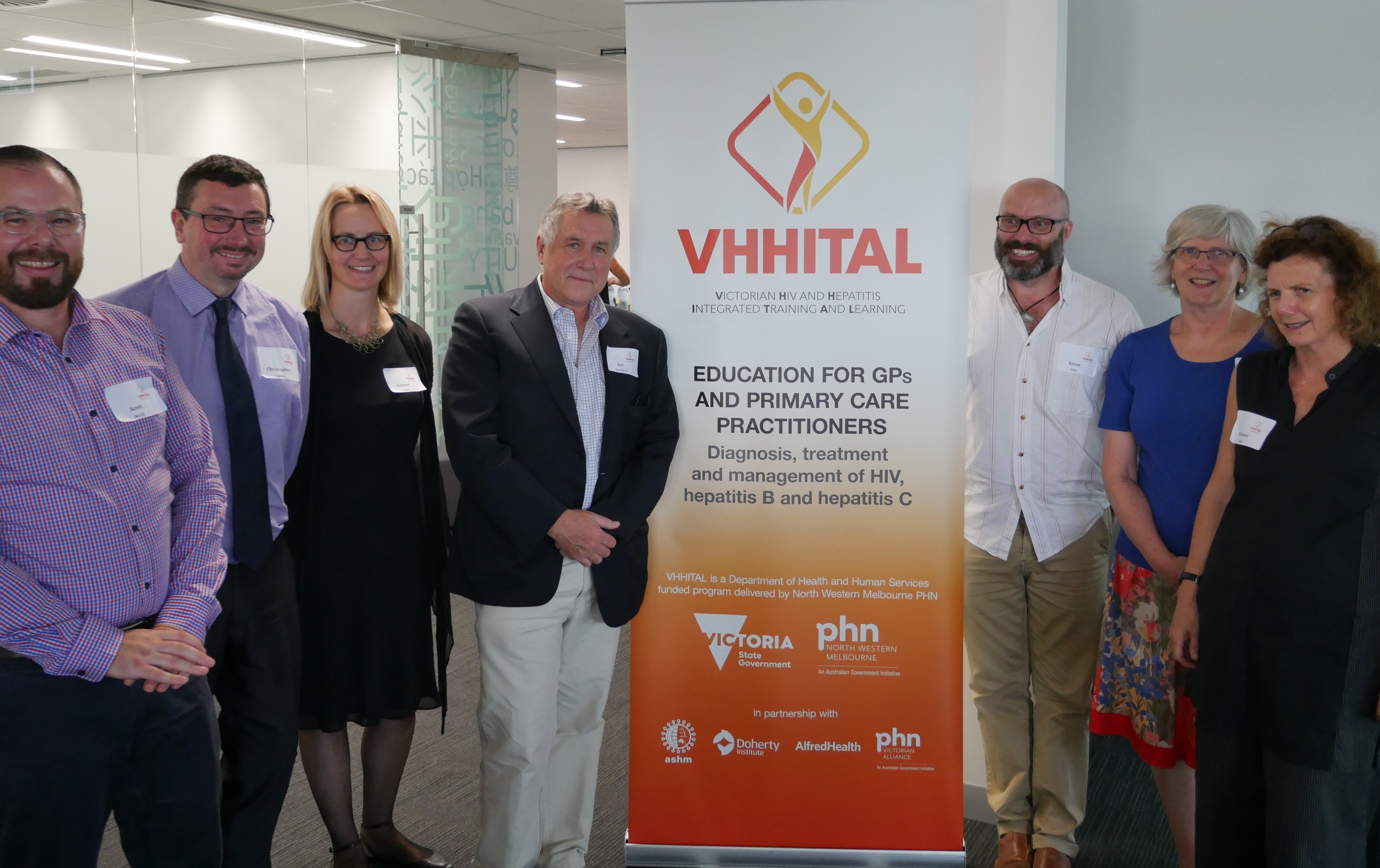 The Victorian HIV Hepatitis Integrated Training and Learning (VHHITAL) program is leading two new projects that will help reduce the impact of sexually transmitted infections (STIs) in the community, through improved prevention, testing and treatment.
Clinical pathways will be developed to guide health workers in the best practice care and management of STIs including chlamydia, gonorrhoea and syphilis. All six Victorian PHNs will be involved in developing their localised pathways whilst ensuring a consistent state-wide approach.
The new pathways will be supported by improved provision of STI education to GPs and primary care practitioners, including the delivery of training for practitioners across Victoria.
VHHITAL is a consortium between North Western Melbourne PHN, Australasian Society for HIV, Viral Hepatitis and Sexual Health Medicine, The Peter Doherty Institute and Alfred Health. The program has already made great strides in improving access to blood-borne virus training for GPs since launching last year.
NWMPHN CEO Adj/Associate Professor Christopher Carter said the new Victorian Government funded projects were a great opportunity to expand the focus of VHHITAL beyond viral hepatitis and HIV.
"Chlamydia, gonorrhoea and syphilis are all treatable if they are diagnosed in time, but many people have no idea they are living with these conditions," A/Prof Carter said.
"These two projects will help GPs identify more people affected and get them the treatment they need."
Funding for the two projects has been provided as part of a new STI Testing Week initiative, which will also include $760,000 for a dedicated Human Papilloma Virus catch-up vaccination program through sexual health clinics.