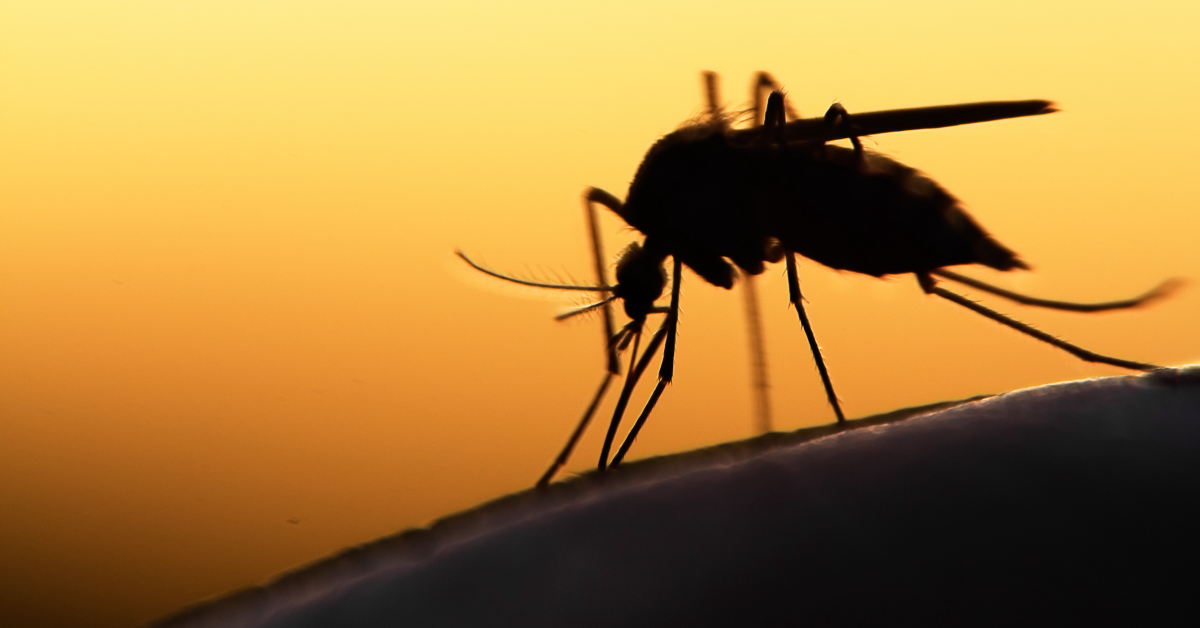 Page last updated: 29 November 2023
---
As noted in The Age on 19 October 2022, after the floods come the mosquitoes.
With flooding and changing weather patterns we may see more mosquito-borne illnesses presenting in Melbourne and surrounds than ever before – this year and in the future. As an overseas-trained doctor, many of these illnesses were new to me when I arrived here and so require a high index of clinical suspicion to consider them.
Here's a quick guide (.pdf) to some of the mosquito-borne illnesses we may start seeing more often. Read on below for a detailed analysis.
Prevention
It's an old adage – prevention is better than cure. We discuss smoking cessation, healthy eating and exercise with our patients to prevent chronic illness. As Melbourne may no longer be immune from serious illnesses carried by mosquitoes is it time to start including measures to prevent mosquito bites in preventative messaging? Standard advice includes:
Applying and regularly reapplying an effective insect repellent on exposed skin. The best mosquito repellents contain diethyltoluamide (DEET), picaridin, or oil of lemon eucalyptus (OLE). Please note OLE is not the same as "lemon eucalyptus essential oil". The essential oil has not been proven to be an effective mosquito deterrent.
Wearing long, loose fitting clothing when outside.
Ensuring accommodation, including tents, are properly fitted with mosquito netting or screens.
Using insecticide sprays, vapour dispensing units indoors and mosquito coils outdoors to clear rooms and repel mosquitoes from an area.
Covering all windows, doors, vents and other entrances with insect screens.
Removing any water-holding containers where mosquitoes may breed.
Japanese encephalitis
What is it?
Japanese encephalitis is caused by a member of the flavivirus genus, called Japanese encephalitis virus (JEV). It is spread through a mosquito vector from infected animals and birds and is more common in areas of increased mosquito activity. It is endemic to parts of Asia and the Torres Strait region. However, in early 2022 an outbreak began in southeast Australia, including northern Victoria, via infected pigs – the first time there had been locally acquired infections south of Cape York. As of 27 November 2022 the outbreak has resulted in 7 deaths.
Where?
The current at-risk areas in Victoria are Benalla, Buloke, Campaspe, Gannawarra, Greater Bendigo, Greater Shepparton, Hindmarsh, Horsham, Indigo, Loddon, Mildura, Moira, Northern Grampians, Strathbogie, Swan Hill, Towong, Wangaratta, West Wimmera, Wodonga and Yarriambiack.
Clinical presentation?
Less than one per cent of people infected with JEV experience symptoms. Illness usually begins with sudden onset of fever, headache and vomiting. Acute encephalitis is the most serious clinical consequence of JEV infection and can result in disorientation, seizures, coma and death. Milder forms of disease, such as aseptic meningitis or undifferentiated febrile illness, can also occur.
Diagnosis?
Diagnosis is made with a combination of serology, and serum, CSF and urine PCR testing. More information can be found on the Victorian Department of Health's website.
Vaccination?
In Victoria the following people are currently eligible for a JEV vaccine:
People aged 50 years of age and older living or working in the regions of Campaspe, Gannawarra, Greater Shepparton, Indigo, Loddon, Mildura, Moira, Swan Hill, Wodonga and Towong who spend much of their time (more than 4 hours a day) outdoors. (More regions may be added – visit the Victorian Department of Health website for the latest advice.)
People who work at, reside at, or have a planned non-deferable visit to a high risk or infected site.
People who work in pork abattoirs or pork rendering plants.
People who work directly in mosquito surveillance (field or laboratory) or work in mosquito control.
All diagnostic and research laboratory workers who may be exposed to the virus, such as persons working with JEV cultures or mosquitoes with the potential to transmit JE virus.
Ross River fever
What?
Ross River fever is caused by a member of the alphavirus genus, Ross River virus (RRV). It is maintained in a primary mosquito–mammal cycle and is transmitted to humans by mosquitoes.  RRV is the most common and widespread arboviral disease in Australia.
Where?
Currently RRV disease is considered endemic throughout most of Victoria, particularly around inland waterways and coastal regions, but not in metropolitan Melbourne. However, as above, this may change. Epidemics usually follow heavy rains, or high tides that inundate salt marshes or coastal wetlands.
Clinical presentation?
The incubation period is usually 3 to 9 days but can range up to 21. Infection is subclinical in up to 60 per cent of cases. Clinical features of infection are rare before puberty, after which the disease has a similar pattern at all ages.
Fever and other constitutional symptoms are usually slight. A rash can occur up to 2 weeks before or after other symptoms. It can be absent in about one-third of cases.
The rash is variable in distribution, character and duration, and may be associated with buccal and palatal enanthems. Rheumatic symptoms are present in most patients, except for the few who present with rash alone. Rheumatic symptoms consist of arthritis or arthralgia, primarily affecting the wrist, knee, ankle and small joints of the extremities.
Prolonged symptoms are common. In some cases, there may be remissions and exacerbations of decreasing intensity for years. Cervical lymphadenopathy occurs frequently, and paraesthesiae and tenderness of the palms and soles are present in a small percentage of cases.
Diagnosis?
Either with direct testing or serological testing.
Murray Valley encephalitis
What?
Murray Valley encephalitis (MVE) is a rare disease caused by a flavivirus. It is spread to humans by infected mosquitoes. Most people with this infection remain completely well while others may only develop a mild illness with fever. A small proportion of those infected develop encephalitis. The virus is spread via a mosquito vector from wading birds
Where?
MVE usually occurs in remote north-western Australia. In south-eastern Australia, it is occasionally seen when heavy rainfall, flooding and hot weather favours bird and mosquito breeding.
Clinical presentation?
The incubation period is 7 to 12 days, but can be as short as 5 or as long as 28. Most MVE infections in people cause no symptoms. Some people experience an illness with fever, headache, nausea, vomiting and loss of appetite, diarrhoea and muscle aches. Rarely, the MVE virus can cause encephalitis.
Diagnosis?
Diagnosis is made using serological testing or direct testing of CSF.
Barmah Forest fever
What?
Barmah Forest virus is an alphavirus, spread to humans through infected mosquitoes probably via a marsupial host.
Where?
Barmah Forest fever (BFV) is considered endemic throughout Victoria. It has also been reported in Western Australia, Queensland, New South Wales and the Northern Territory. Like Ross River virus disease, BFV disease appears after heavy rains that facilitate the breeding of mosquito vectors. Outbreaks have been reported in Victoria throughout the Murray Valley and the Gippsland area.
Clinical presentation?
Incubation is typically 7 to 10 days but can range from 3 to 21. Features of BFV disease include fever, arthralgia and rash that are clinically indistinguishable from those caused by Ross River virus disease. Similar to Ross River virus disease, there is a high subclinical rate of infection and a low disease rate in children. Recovery usually occurs within several weeks, but lethargy, arthralgia and myalgia can persist for over 6 months. Outbreaks of BFV disease sometimes occur concurrently with Ross River virus disease, making diagnosis difficult.
Diagnosis?
Diagnosis is usually with serological testing.
Buruli ulcer
What?
Buruli ulcer is a skin infection caused by the bacterium Mycobacterium ulcerans. It usually presents as a slowly developing painless nodule or papule which can initially be mistaken for an insect bite. Over time the lesion can progress to develop into a destructive skin ulcer which is known as Buruli or Bairnsdale ulcer.
Where?
The highest risk is associated with the active transmission areas of Rye, Sorrento, Blairgowrie and Tootgarook on the Mornington Peninsula. There is also moderate risk associated with areas on the Bellarine Peninsula (Ocean Grove, Barwon Heads, Point Lonsdale, Queenscliff), Frankston and Seaford areas.
There is a lower risk associated with the rest of the Bellarine and Mornington Peninsula, the south-eastern Bayside suburbs and East Gippsland. Together, all these areas are considered the endemic parts of Victoria for Buruli ulcer transmission.  Cases from Aireys Inlet on the Surf Coast and the Geelong suburb of Belmont in 2019 suggest that these are also emerging areas of local transmission.
In February 2021, M.ulcerans was detected in Melbourne's inner north: Essendon, Moonee Ponds and Brunswick West . Several recent cases have been identified in the neighbouring suburbs of Pascoe Vale South and Strathmore.
Clinical presentation?
Incubation is 4 weeks to 9 months, with a median of 4 to 5 months. It usually presents as a non-healing ulcer. Early diagnosis is critical to prevent skin and tissue loss – consider the diagnosis in patients with a persistent ulcer, nodule, papule, or oedema and cellulitis especially on exposed parts of the body. The first sign of Buruli ulcer is usually a painless, non-tender nodule or papule. It is often mistaken for an insect or spider bite and is sometimes itchy. The lesion may occur anywhere on the body, but it is most common on exposed areas of the limbs. In one or two months the lesion may ulcerate, forming a characteristic ulcer with undermined edges. Referral for treatment to infectious diseases doctors experienced in the management of this condition is strongly recommended.
Diagnosis?
Two dry swabs (or pre-moistened with sterile saline) from beneath the undermined edges of the lesion should be sent for staining for acid-fast bacilli (AFB), polymerase chain reaction (PCR) and culture. It is essential that there is visible clinical material on the swab.
HealthPathways Melbourne
Visit the Mosquito-borne diseases in Victoria page for all the latest clinical and referral information in one place.
Resources