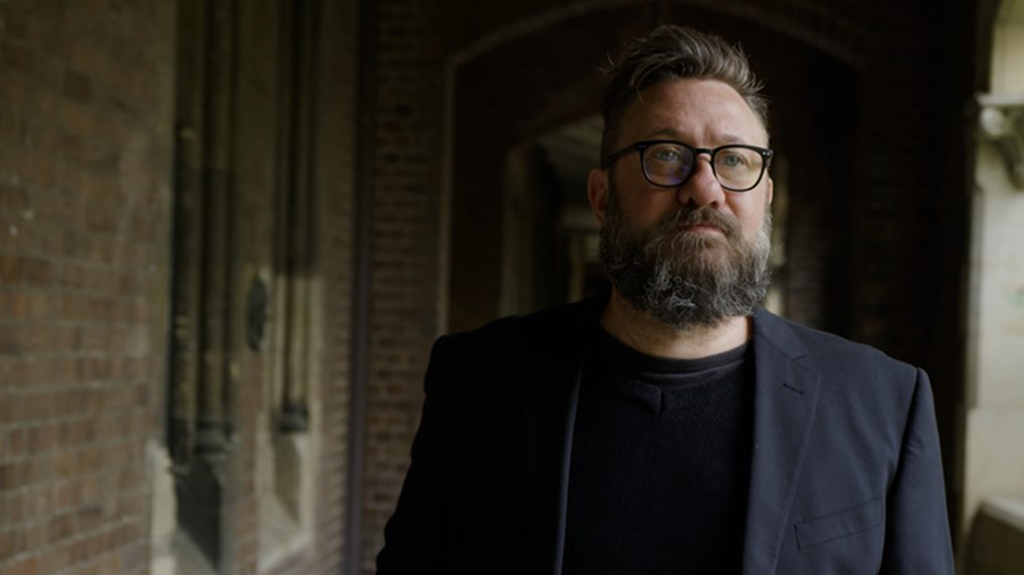 Victoria's most comprehensive website for people with life-limiting conditions, and those who care for them, is the subject of a new mini-documentary funded by the Australian Government's Department of Health and Aged Care.
Precious Time is a website and resource collection built by North Western Melbourne Primary Health Network (NWMPHN) in association with design company Portable. Launched earlier this year, it comprises information for patients, their families, friends and loved ones on the many difficult matters that arise from an end-of-life diagnosis.
It provides expert advice on how to talk about dying, how to live fully supported and with dignity, how to sort out legal and financial issues, and many other issues. It also features a lively blog, and a searchable database containing more than 400 organisations and businesses that provide useful services.
Precious Time is a result of the Australian Government's Greater Choice for At Home Palliative Care program, a nationwide initiative that helps primary health networks work with community to co-design culturally safe and appropriate palliative care options.
The website was so impressive that Melbourne-based filmmakers 89 Degrees East decided to make a short film about how it was created and the thinking behind it.
The film was released this week, to coincide with National Palliative Care Week, which runs May 21 to May 27.
In the film, Janelle Devereaux, NWMPHN's former executive director, Health System Integration, says Precious Time makes it easier to access the hundreds of services offered by a wide range of local organisations.
"It can be very confusing for individuals to know how to access care," she says.
"And there's probably no more important time to be able to easily access the support and care that you need than when you might be at the palliative stage of your life."
Dr Stephen Fleischfresser is a historian and philosopher at the University of Melbourne's Trinity College. He is caring for his 87-year-old father who has Alzheimer's. He says that the most important aspect of Precious Time is the sheer amount of practical information that it provides.
"Australia is not death nor grief literate. It's something that we tend to push to the side and not really talk about," he says.
"Most people have to learn about services available at the last minute. And it's often one of the worst moments of their lives. And to have all that there in one place, being able to be referred to other services and being guided to some extent, I think will ease an enormous amount of informational burden on people at a terrible point in their lives."
Dr Fleischfresser contributes to the Precious Time blog. He says the platform incorporates the social, religious and cultural beliefs that can influence how a person wants to be cared for in their final days, which can be enormously helpful to health professionals caring for the terminally ill.
The website grew out of a community panel gathered by NWMPHN to discuss the question: "What does dying look like and how can we help people achieve this?"
Panel member and website adviser, mental health counsellor and palliative care support volunteer Nora Refahi says it was one of the best experiences of her life.
"26 people, all coming together from different walks of life and filling a huge gap which will make a huge difference to people and their carers," she says.
"We were all diverse. There was a person who was indigenous. There was a person with a disability. A person with mental illness. There were people from culturally and linguistically diverse backgrounds. It was fascinating and we worked in collaboration towards what our community needs."
The result was a series of insights into the need to improve access to care packages and advance care plans, and develop more comprehensive models of palliative care services.
The overarching message from the panel was that dying well must address the social, cultural, emotional and spiritual needs of each individual. Common to all of these aspects was the principle that greater awareness of service options increases choice and promotes the empowerment of end-of-life experience.
Thus the idea of Precious Time was seeded.
Dr Fleischfresser says learning about all the help that's available has been an eye opener.
"There is so much care and you just don't realise it until you go on something like the Precious Time website and just see the enormity and variety of the care and services on offer," he says.
You can find and share the film here.
---
Learn more
Image caption: Precious Time contributor, philosopher and historian Dr Stephen Fleischfresser.
Image credit: 89 Degrees East
The Greater Choice for At Home Palliative Care Program is a key initiative of the Department of Health and Aged Care, to coordinate palliative care through PHNs. For more information visit, The Greater Choice for At Home Palliative Care Program.
For more information about the Precious Time website and the work of North Western Melbourne PHN, contact Andrew Masterson 0488 777 179; andrew.masterson@nwmphn.org.au