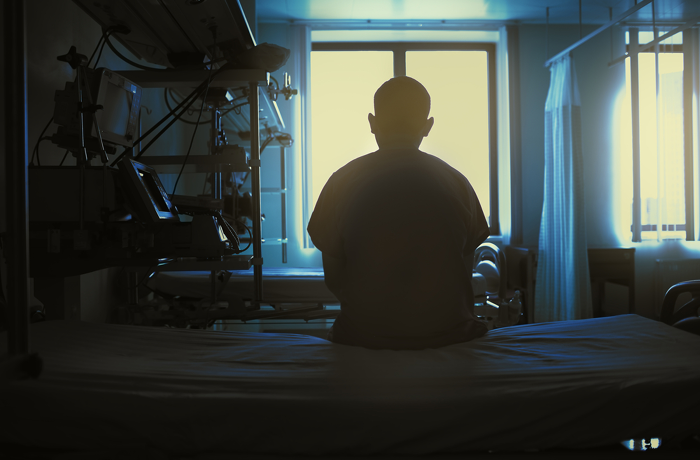 A new system of care is putting people at the centre of mental health in north and west Melbourne.
According to the Australian institute of Health and Welfare around $8.5 billion, or $361 per person, was estimated to be spent on mental health-related services in Australia during 2014–15.
It's a very substantial amount of money, and it was used to provide an equally substantial range of services to hundreds of thousands of people in the community.
Billions was spent across Australia providing acute care in public and private hospitals; nearly as much went into community based care. Large sums supported counselling, and prescriptions, and mental health care delivered in general practice.
But despite the amount of money being spent, and the thousands of services available, there is increasing evidence that the system is not always meeting the needs of its most important stakeholders – the people who need mental health care.
In-depth consultations with consumers and a broad range of mental health stakeholders have highlighted a long list of challenges inherent to the mental health system, including:
Long wait times for referral due to excess demand
Gaps in continuity of care
Limited integration between services
Limited communication between providers
Limited understanding of the roles and skills of service providers across the sector
Low mental health literacy among not only consumers but some primary care providers
Added to these system issues are serious barriers to access, which may be financial, cultural, linguistic, geographical or related to high levels of stigma against mental health consumers in the broader system. These barriers are often highest for the most vulnerable members of our community.
The need to provide mental health services that are person-centred and that are better integrated with other care services, has been the driving force for North Western Melbourne PHN to develop an entirely new system of care for our region.
The new Mental Health System of Care (MHSOC) has been developed in collaboration with more than 250 mental health clinicians, consumers, advocacy body representatives, carers, psychiatrists and general practitioners.
Julie Borninkhof, NWMPHN Deputy CEO, said the new system of care represents a fundamental shift in the way mental health care is designed, delivered and evaluated.
"The historical system put the onus of the person seeking care to be able to find services that could potentially meet their needs, and to manage their own progression through the system as those needs changed," Ms Borninkhof said.
"People might miss out on care because they were simply not aware of a service being available, or would slip through the gaps because of a lack of integration between their first point of contact and the broader system."
Many of the key concerns for consumers with historical system relate to complexity. With so many services, in different locations, providing differing levels of care, and with varying requirements for patients, navigating the system as it stands can be difficult even for mental health professionals.
For people trying to get help while experiencing mental health issues and symptoms, it can feel impossible.
Mental health consumer Samantha said the lack of communication between different providers and services makes it very hard to get consistent care.
"It's very frustrating, because no-one is connecting, no-one is communicating," Samantha said. "Nobody knows what is going elsewhere and they are not interacting with each other."
The new MHSOC flips this narrative, focusing on meeting the needs of the individual rather than the requirements of a particular service.
"The new system is about looking at the person presenting as an individual, and responding with a coordinated, integrated approach that provides varying levels of support and intensity according to need," Ms Borninkhof said.
In practice this means working towards a 'no wrong door' approach to initial contact, where all primary care providers are supported to be able to link a patient with a package of treatment services tailored to their needs and circumstances.
GPs will be supported to use mental health treatment plans with their patients, where appropriate, which will then provide the basis for prioritisation and matching with an appropriate care provider on a needs basis through the centralised triaging service referdirect.
Depending on need, services offered may range from digital self-help resources focussed on prevention and early intervention, right through to wraparound, coordinated care and multi-agency services for those with severe and complex mental illness.
Importantly, regular reviews of goals and needs will allow people to move along the care continuum as their needs change.
Mental health consumer Stephen welcomed the strong focus on the needs of the person receiving care, both in the way care is delivered and in the design of the overall system.
"To have a support system there, whether I need it 100% or when I do need it at the time it's there, it's not up and down, that's extremely important," Stephen said.
Kim Ryan, CEO of the Australian College of Mental Health Nurses said the main priority of any new system of care is to reduce fragmentation and make it easier for consumers to access and understand mental health services.
"Navigating the system is not easy for those of us that understand the system, let alone for people that don't really understand how the system works," Ms Ryan said.
"With the stepped model of care I think part of the intention of what some of the PHNs are working to do now is to provide better pathways into care.
"I'm strongly of the opinion that will be achievable in some jurisdictions, but I think some jurisdictions are not as progressed in their thinking around that as others."
The historical system formally ended on 30 June 2016, with PHNs responsible for managing the transition of services and the establishment of a new system to begin from 1 July 2017.
The transitional period provides an opportunity to begin exploring some of the innovative approaches that will be part of the new system, while supporting the service sector through maintaining a level of continuity with the historical system.
This new approach can be seen in the recent announcement of new youth psychosis and alcohol and other drugs services in Melbourne's north and west, funded through NWMPHN.
All of the new services commissioned focus on the needs of vulnerable, diverse and hard-to-reach groups, such as LGBTIQ, Aboriginal and Torres Strait Islander and culturally and linguistically diverse communities.
A range of methods will be employed to ensure the services reach the people who need them, including assertive and opportunistic outreach, delivery of services via telehealth and through non-traditional service providers like youth and community centres.
NWMPHN CEO Adj/Associate Professor Christopher Carter said early intervention is priority for both the newly announced services and for the new system of care as a whole.
"If we can connect people, especially young people, with quality care when they are still in the early stages of illness, then we have the best chance to reduce both duration and impact of their mental health issues," A/Prof Carter said.
For more information about the system of care, contact the mental health team on 03 9347 1188.
This article originally appeared in the Primary Pulse magazine, April 2017 edition. Read the full edition.
Subscribe to NWMPHN
Subscribe now to receive your free printed copy of our quarterly magazine – Primary Pulse.