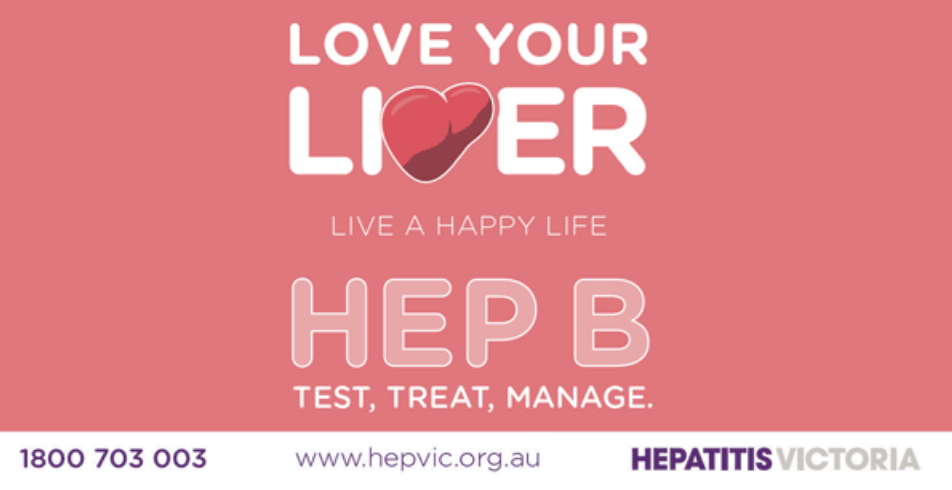 Hepatitis B and hepatitis C continues to affect high numbers of Victorians living in Melbourne's north west. Fear of stigma, discrimination, cultural sensitivities, and lack of awareness are major barriers preventing people from taking positive action to understand and manage these chronic health conditions. 
With the support of North Western Melbourne Primary Health Network (NWMPHN), Hepatitis Victoria is looking to change this situation through the Love your liver – Live a happy life campaign. This year's campaign specifically targets people living in Melbourne's north and west and calls on health professionals to:
educate patients on the risk factors of viral hepatitis
offer testing, treatment or management where appropriate
For more information about how to get involved in this campaign, visit the Hepatitis Victoria website.