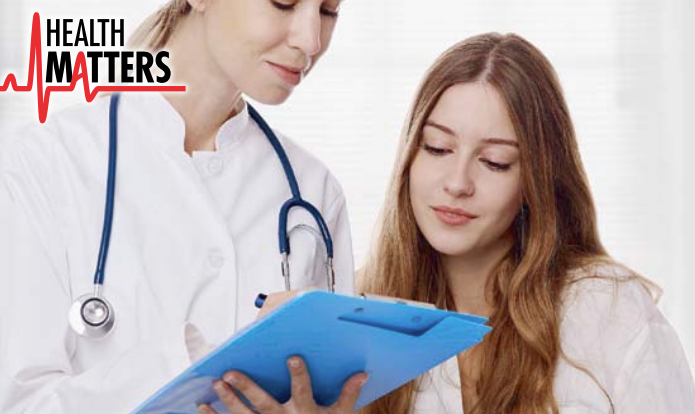 This article was first published in Star Weekly – Hobsons Bay Maribyrnong on 30 March 2022.
Written by Christopher Carter, CEO, NWMPHN
For many kids, seeing a doctor is a simple matter of asking their parents to make an appointment at the local general practice.
For others, however, it can be a much more challenging process. Family stresses sometimes mean that appointments end up not being made. It might be, too, that the nearest clinic is a distance away, with reaching it and getting home again a challenge.
And sometimes, if the local clinic doesn't bulk bill, parents can be worried about the impact of non-urgent doctor visits on the household budget.
A few years ago, the Victorian Department of Education and Training recognised this multitude of barriers to basic health care, and devised a program known as Doctors in Secondary Schools (DiSS), which aims to put a specially trained GP and practice nurse in selected schools for one day each week in term times.
North Western Melbourne Primary Health Network oversees its smooth rollout across the state. Today, it is available on 100 campuses in metro and rural areas.
In our own region, DiSS doctors can be found at schools in several suburbs, including Keilor Downs, Melton, Melton South, Sunbury, Hoppers Crossing and Manor Lakes.
In other parts of the metro area and regional Victoria, DiSS is coordinated by our colleagues in neighbouring primary health networks.
In all instances, the GPs and nurses who spend time each week at schools work the rest of the time at local clinics. Their involvement in DiSS allows them to deepen links to their community, and to meet families with whom they might not ordinarily come into contact.
Consultations are free, which means kids can get medical care during school hours without placing additional pressure on working parents.
As well as providing treatment and referrals for acute conditions, the DiSS program is designed to provide early intervention supports to kids and their families.
The doctors and nurses taking part are skilled in introducing patients to preventative health strategies and to delivering positive messages to promote healthy behaviours.
The aim is to encourage young people to adopt behaviours that will safeguard their general health and wellbeing, reducing over time the need to seek medical care.
Doctors in Secondary Schools has been running since 2017 and has racked up well over 40,000 consultations across the state. I'd like to thank the doctors and nurses in our region who take part, and pay tribute to their commitment to improving the health and wellbeing of young people.
Your high school years, some say, are the best days of your life. That might be so, but the DiSS program certainly helps to make sure they are among the healthies.
To check out DiSS in your area, see here: nwmphn.org.au/diss