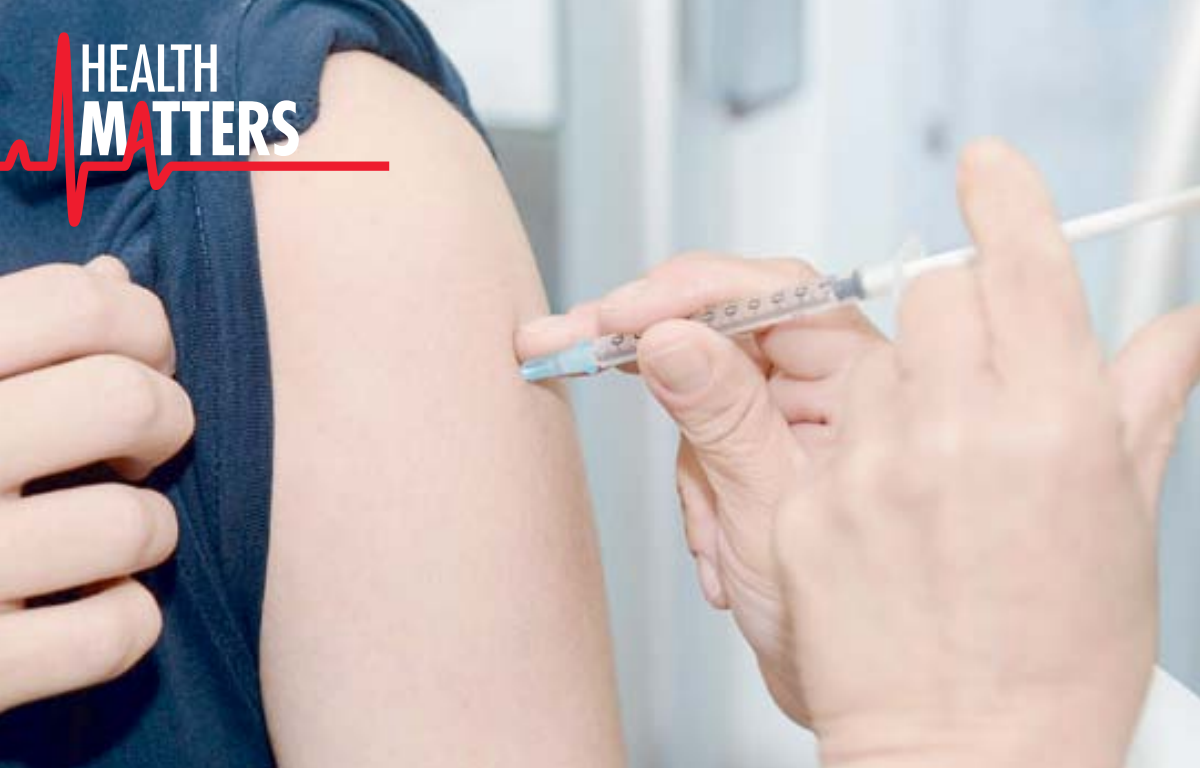 This article was first published in the 9 June edition of the Wyndham Star Weekly
Written by A/Prof Christopher Carter, CEO, NWMPHN
Now's the time most of us get our annual flu shot. But there are far fewer confirmed cases of influenza in Australia than in previous flu seasons.
It's one of the few silver linings of the COVID-19 pandemic. Border closures, social distancing and improved public hygiene have not only helped us to control coronavirus, but have kept the lid on flu.
So should we bother to get our flu jab? Absolutely. Less flu in the community does not reduce your chance of becoming ill if you do contract the virus, which is highly contagious and still has time to take hold this year.
Catching the flu can spell weeks off work, time away from family and friends, and even life-threatening complications such as pneumonia.
In a normal year, thousands of Australians are hospitalised and hundreds die from flu or flu complications. The elderly are particularly susceptible to serious illness, as are pregnant women, and those with weakened immunity.
These are also the groups strongly advised to get the annual flu shot – although the vaccine is recommended for everyone over the age of six months. Flu is imported to Australia each year, and each year a 'seasonal' flu vaccine is developed to combat the most commonly circulating strains.
This is why you need a flu shot every year. Flu generally takes hold around April to May, and peaks from June to September. As the vaccine is most effective in the first three to four months, now is the time to get one. Border closures have likely contributed to the decline in flu.
Yet our borders will eventually Keep a lid on the flu reopen, and flu will increase. But we can, and should, learn from our COVID-19 experience – by maintaining good hygiene practices, getting our flu shots, and staying home if unwell. Of course, if you notice signs of cold or flu, your first step is to get a COVID-19 test and self-isolate until you get your results.
Remember, too, that a flu shot will not protect you from COVID-19 – nor will a COVID-19 vaccine protect you from flu. But it will reduce your risk of getting dangerously ill by contracting both COVID-19 and flu simultaneously.
You need to wait 7 days* between having your flu shot and getting a COVID-19 vaccination. Otherwise, if you're feeling well, roll up your sleeve, to keep everyone safe. Flu shots are readily available from GPs and pharmacists, and at some community sessions.
You never forget the flu – so please, don't forget your flu shot.
* This article was edited to reflect the 9 June 2021 advice from the Australian Technical Advisory Group on Immunisation. The preferred minimum interval between a dose of influenza vaccine and a dose of either Pfizer/BioNTech (Comirnaty) vaccine or Oxford/AstraZeneca vaccine is now 7 days (previously 14 days).