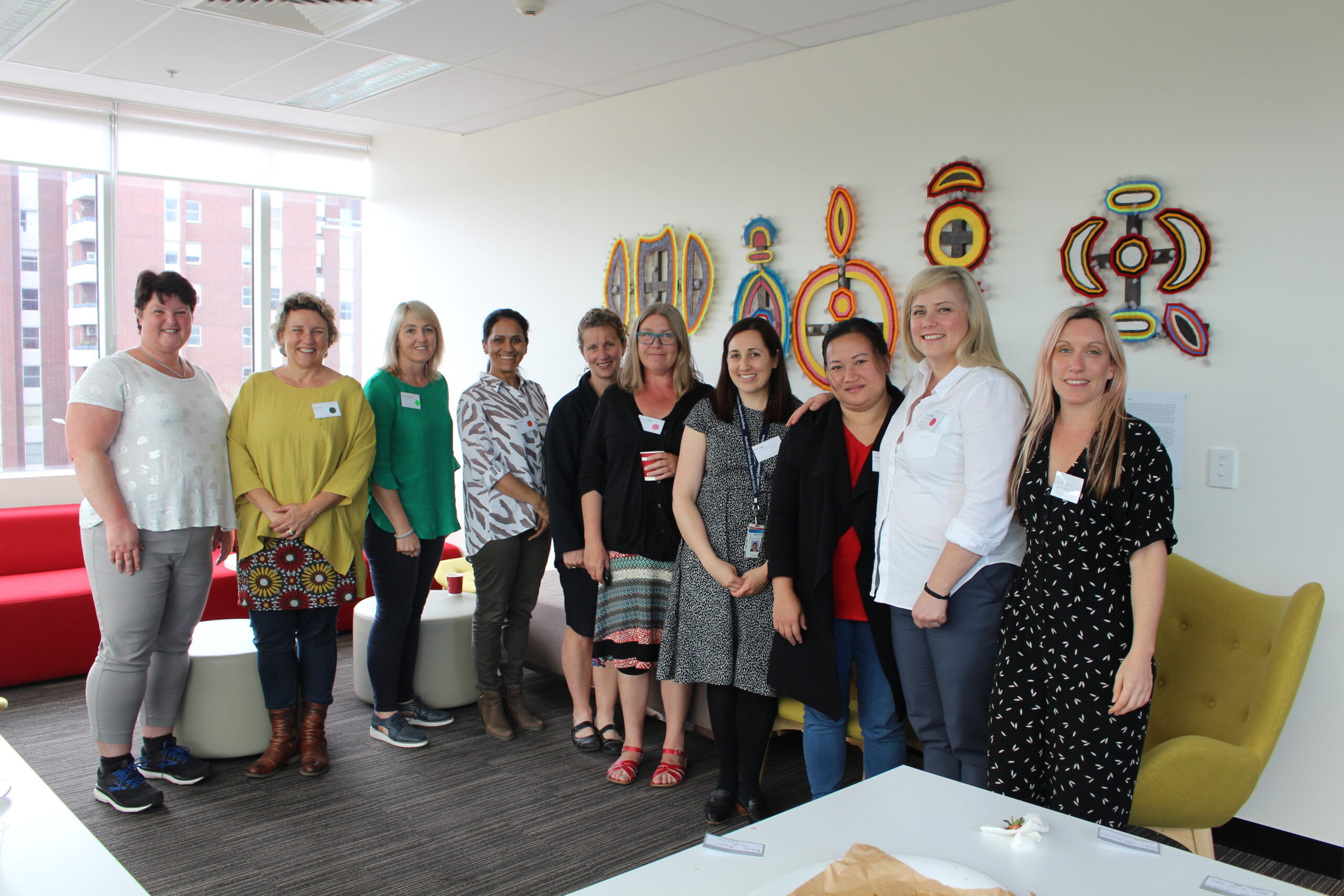 Women from across Melbourne joined leading pregnancy care experts at a forum recently, ahead of an expansion of the successful Group Pregnancy Care (GPC) project.
The forum was hosted by Murdoch Children's Research Institute (MCRI), who are leading an inter-agency partnership to deliver the GPC model. North Western Melbourne Primary Health Network (NWMPHN) is funding the expansion of the project in the north and west in 2020.
Group Pregnancy Care is an innovative model of pregnancy and early infant care. It aims to provide holistic, culturally appropriate maternity care tailored to the needs of women and their families, while strengthening health literacy and social support.
Refugee and migrant women are more likely to experience adverse pregnancy outcomes, including stillbirth and perinatal mortality, than women born in Australia. Families from refugee backgrounds experience complex stressors while settling in a new environment. These are often compounded by difficulty navigating the health system, lack of transportation, financial hardship and lack of access to professional interpreters, which are all powerful barriers to culturally appropriate maternity care.
GPC partners are responding to these problems by reorienting their models of care for sustainable system change, putting women and their families at the centre of the service model. This requires service providers to deliver services in a way that is responsive to the needs of refugee and migrant women.
THE GPC model has been co-designed with refugee communities and key stakeholders from local partnerships. The model has been co-designed and implemented with two communities to date:
Healthy Happy Beginnings, co-designed with Karen women and provided by Werribee Mercy Hospital, Wyndham City Council and VicSEG New Futures
Happy Mothers, co-designed with Assyrian Chaldean women and provided by Northern Health, City of Hume and VicSEG New Futures.
Women and families who are not booked to birth at these health services are still able to attend the group information sessions without a referral. More information about GPC is available on the MCRI website.
The GPC forum, held on Monday 14 October, provided an opportunity for GPC partner agencies to share their experiences and knowledge gained through implementing the model in their local contexts.
Professor Caroline Homer, Burnet Institute, and Dr Ida Kaplan, Victorian Foundation for the Survivors of Torture (Foundation House), opened the forum with inspiring presentations about what women want from their pregnancy care and why trauma informed approaches are crucial for culturally safe maternity care.
Attendees also heard from women who have received care through the GPC service. They described the positive difference it made in terms of decreasing social isolation and improving health literacy and highlighted the importance of the bicultural worker as part of the team.
35 people attended the forum, including health professionals, interpreters and bicultural workers who provide GPC, along with representatives from the Department of Health and Human Services, Foundation House and VicSEG New Futures.
Attendees workshopped issues they consider integral to the sustainability and expansion of GPC. This will be used to inform the expansion of the model, with two more communities to receive better maternity care.
More information
Group Pregnancy Care study (MCRI)
Karen community 'mother's club' making life easier for refugee mums-to-be (SBS News)
With Murdoch Children's Research Institute.