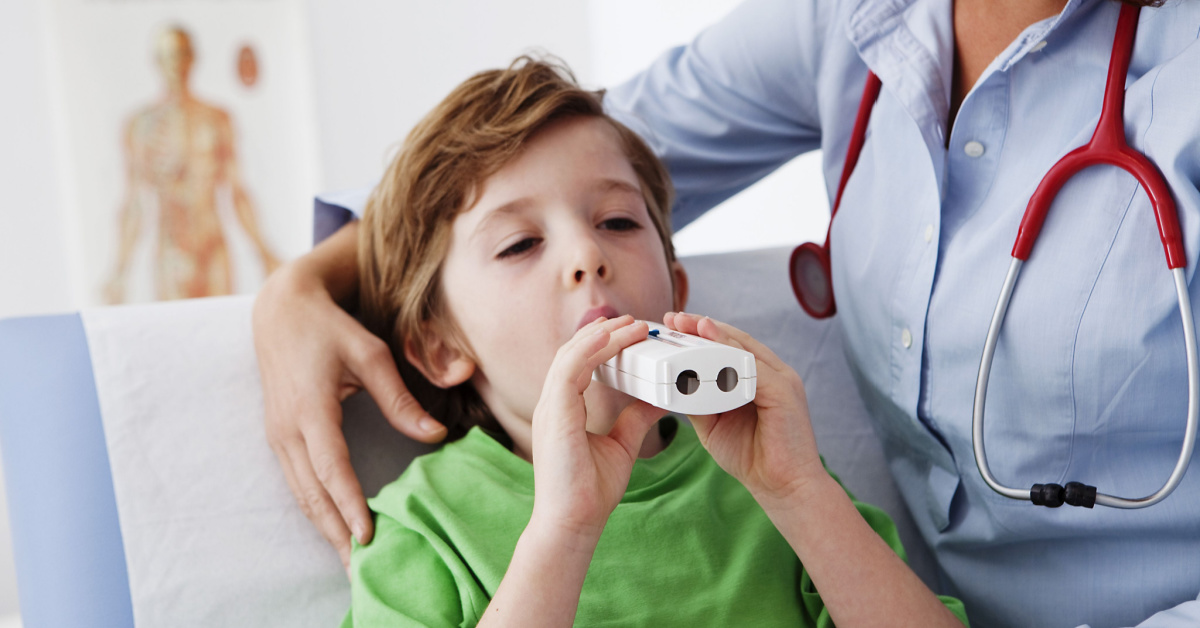 The Improving Childhood Asthma Management (ICAM) program was developed by the Victorian Government to address increased rates of asthma-related emergency department presentations from children living in Melbourne's inner west compared to those living in other parts of metropolitan Melbourne.
To remove barriers and ease the burden of diagnosing and managing asthma for children and their carers North Western Melbourne Primary Health Network (NWMPHN) and Safer Care Victoria (SCV) collaborated on an integrated care pathways project and a Community of Practice (CoP).
Community of Practice outcomes
The CoP, co-facilitated by local GP Dr Kirsty Tamis and Royal Children's Hospital (RCH), paediatrician Dr Katherine Chen, provided an opportunity for asthma care providers managing children living Melbourne's inner west to come together to improve their clinical knowledge and confidence. It included monthly education sessions with case studies where working practices, clinical guidelines, resources, and personal experiences of asthma care were discussed.
Eight sessions ran from October 2022 to June 2023, with 263 people attending at least one session, and 43 attending 2 or more.
From feedback, 97.4 per cent of attendees found the learning outcomes either partially or entirely met, 97.7 per cent said they would recommend the sessions to a colleague, and 77.7 per cent said would change something in their practice as a result.
In the first session, in October 2022, participants identified a gap in their awareness of existing asthma resources. NWMPHN developed the Childhood asthma management webpage, equipped with material developed by peak asthma bodies. The webpage also includes 2 comprehensive resources:
Another significant outcome included the development by the Royal Children's Hospital of 3 new clinical practice guidelines for children with asthma:
They can be found on HealthPathways Melbourne and the RCH website.
Integrated Care Pathways project
The Integrated Pathways Project was part of the ICAM program, and involved discussions about asthma treatment between hospitals, community health organisations, peak asthma bodies and general practices. Two general practices located in Melbourne's inner west participated.
Practices tested out improvement ideas that involved enhancing asthma follow-up and care for children. These have been collated into 2 quality improvement activity templates aimed at increasing the number of children in practices attending 6-monthly reviews and have a complete asthma action plan.
Feedback from a participant
NWMPHN asked Ayesha Mofiz, practice manager at RediCare Medical Centre in Caroline Springs about her experience participating in the Integrated Care Pathways project.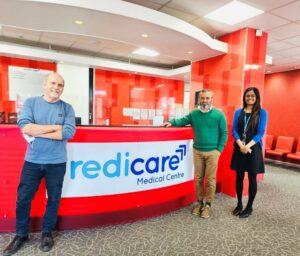 Tell us about your work with childhood asthma during this program.
Coming into the program, our main goal was to prevent our young patients from presenting at the hospital emergency department with asthma concerns. Throughout the program, we have been able to use Pen CS to filter young patients with asthma and work through each patient to ensure they are treated well in our practice – before their problems escalate to the point where they need to be rushed to the emergency department.
Do you have a patient story that illustrates this?
Yes! A patient presented to our clinic with shortness of breath after playing soccer. We followed these steps:
Reception staff notified our practice nurse.
Medication was administered immediately through a nebulizer.
Once the patient's breathing was controlled, our nurse facilitated home asthma management.
The nurse followed up with the family and child and booked in to see our GP.
The doctor reviewed and corrected the patient's inhaler technique.
Our nurse conducted a further follow-up phone call to the family and noted that the patient had no further issues since the visit to our clinic.
Through our education and review of inhaler technique, we facilitated independent management of asthma, and the patient was more aware of the need to always carry his inhaler with him. Our treatment of the patient ensured they were still able to participate in all kinds of physical activity without shortness of breath.
What improvement ideas did you test in your practice to achieve your main goal?
One of the improvement ideas that we tested was developing and mailing patients a physical reminder and follow-up letter to assist our nurse-led patient recall process. We found that while some patients did not respond to the letter, others independently called our practice to book an appointment and discuss their asthma concerns with our clinical staff.
This has been incredibly impactful to our patient's continuity of asthma care. We learnt through this process that we can be more time and money efficient in our practice if we switched to email reminders, rather than mailing the letters directly to their homes.
How was the program beneficial to your practice team? What is your plan?
We have been very happy to have been involved in ICAM. Prior to participating in this program, we felt we had little knowledge about what resources are available to patients and providers. Through this program, our team has been equipped with up-to-date resources, particularly patient-facing information.
We have greater exposure to cohealth and community asthma services. Our consciousness for asthma in children has increased and we intend to continue testing improvement ideas and adapting our learnings from the program.
Where to next?
Due to the success of the CoP, a new series of sessions will run bi-monthly, starting in September 2023. A working group with representatives from asthma peak bodies and community organisations, as well as GPs, paediatricians, and consumers, will be formed. This will ensure that the topics for the next series of webinars and case discussions will be current and essential learning.
NWMPHN found the ICAM program, particularly the whole of system approach, enabled practices to feel as though they have a seat at the table alongside peak asthma bodies and stakeholders from different levels of the health system. The improvement ideas tested during this program have been instrumental to increased confidence in practices and clinical staff and have enhanced quality of care for young patients with asthma and their carers.
We highly encourage practices to download the quality improvement templates arising from this. If you have any feedback on the resources linked in this article or would like to share your experience and outcomes please contact primarycare@nwmphn.org.au.
Resources
Visit our QI activity hub to download the following QI activity templates:
Increase the number of paediatric patients who have had a 6-monthly asthma review (moderate to severe asthma)
NWMPHN has also developed resources on childhood asthma is available on our childhood asthma management webpage. You can also find the following childhood asthma management resources on this page:
HealthPathways