Most parents / carers won't be aware of the need to check the hearing of their children after the newborn hearing screening test.
With an estimated 1 in 10 children starting school with some form of hearing loss (including sensorineural and conductive loss and difficulty hearing in noise), a child's hearing health needs to be considered when a parent/carer expresses concern about issues such as poor behaviour in the classroom, learning issues or speech development.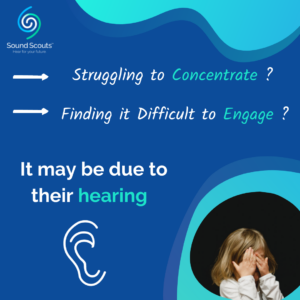 Thanks to funding from the Department of Health and endorsed by Hearing Australia, Sounds Scouts is a FREE hearing check app available to all children aged 4 and over. It has been adopted extensively across Australia and has been used to complete tens of thousands of children's hearing checks.
The Sound Scouts hearing check app is:
easy to use and engaging to play
includes 3 game-based activities which can be completed in under 8 minutes
provides an indication of a child's hearing health and listening abilities, both in quiet and noise
The app can be downloaded from the App Store, Google Play or the Microsoft Store: soundscouts.com/au/download/
Parents/carers can be directed to the Sound Scouts website to download the app to test their child at home or testing can be done by the practice.
Contact lisa@soundscouts.com.au or call 1300 424 122 for more information.
Disclaimer: This article was provided by Sounds Scouts. While every effort has been made to ensure the information is accurate, North Western Melbourne Primary Health Network does not warrant or represent the accuracy, currency and completeness of any information or material included within.