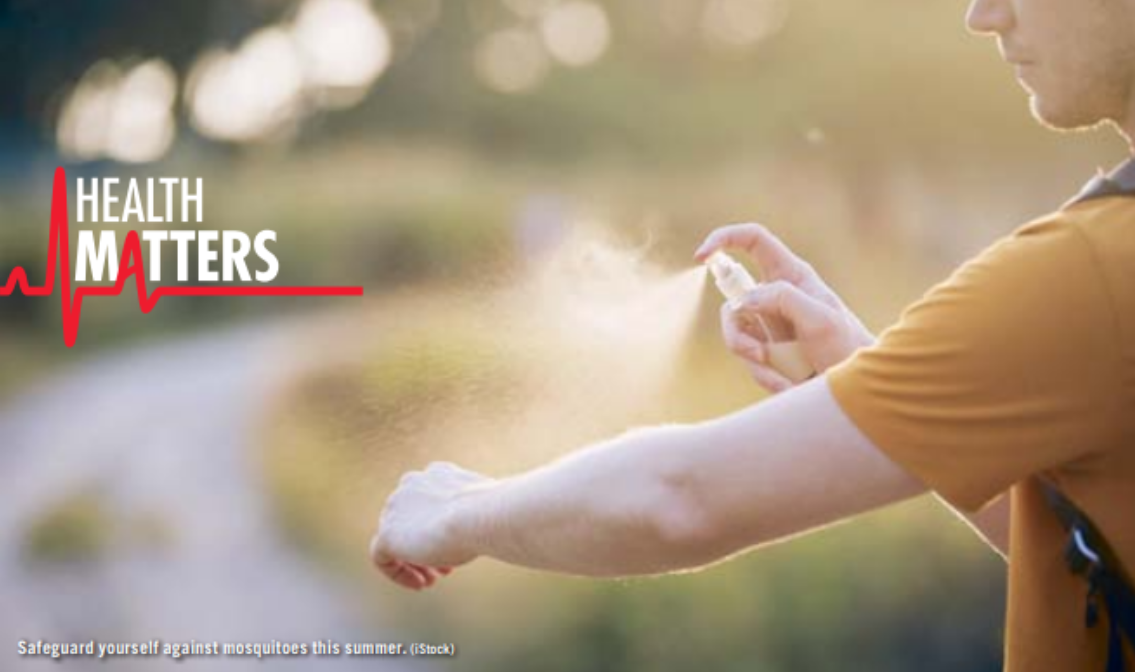 This article was first published in Brimbank, North West Star Weekly on 17 September 2022.
Written by Christopher Carter, CEO, NWMPHN
---
No one needs reminding that spring this year was a wet and wild affair, or that forecasts suggest the summer might also be a bit damp. 
And while it's a Melbourne hobby to complain about the weather, the combination of rain and brief periods of sun means that we would do well to take precautions against an old but resurgent health risk. 
Warmth and water provide ideal breeding conditions for mosquitoes, and populations of these flying nuisances are exploding. Mozzie bites are annoying at the best of times, but we need to be especially on guard now, because there's a risk that a bite might end up as something more serious than an itchy little lump. 
There are almost 300 species of mosquito found in Australia, but only a few of them feast on humans. Those that do, however, sometimes carry germs that can infect us and occasionally cause severe illness. 
In Victoria we are spared two of the world's most common mosquito-linked diseases – malaria and dengue fever – but there are some others that can potentially cause us harm.  
Mosquito-borne nasties that might be circulating around where you live are Ross River virus disease, Barmah Forest virus disease, Murray Valley encephalitis, Japanese encephalitis and Buruli ulcer. 
It's important to note that here these diseases are rare and in most cases don't produce any symptoms. In the small percentage that do result in illness, however, an even smaller percentage can develop very serious problems.  
The first symptoms of mosquito-borne illnesses are often fevers that don't show for days or weeks after being bitten. Another warning sign is a bite-lump that shows no signs of going away.  
Whatever the cause, if you or a family member start to feel ill, you should follow your usual action plan – depending on severity, ring Nurse-on-call on 1300 60 60 24, make an appointment with a GP, go to a Priority Primary Care Centre, a GP Respiratory Clinic (if breathing or lungs are affected), or call triple-0 and ask for an ambulance. 
All mosquito-borne diseases can be detected through testing, so even if you don't remember being bitten, the medical professionals will figure it out. 
What you can do right now, though, is take some easy steps to reduce your chances of being bitten by the blighters. If you've got flyscreens on your doors and windows, make sure they are closed and patch up any holes.  
Empty out any old containers. Mozzies don't need much water to lay eggs in. Remember to refresh pet water bowls every day or two. 
Wear loose long sleeves outside, and use an effective insect repellent on exposed skin. There are many from which to choose.   
There is no foolproof way to escape a mozzie bite at this time of year, but these tips and tricks will help you have an itch-free summer.