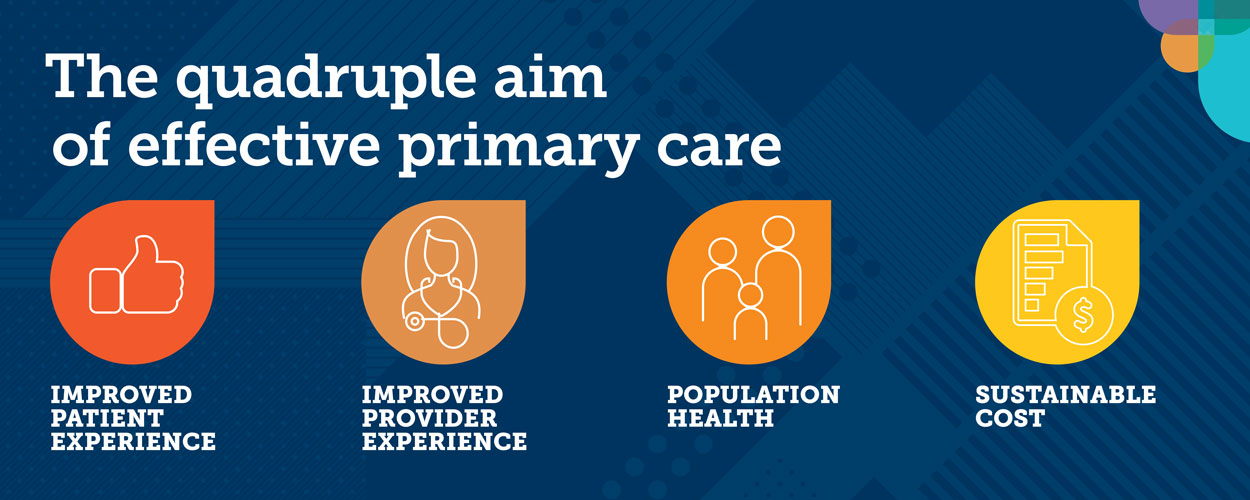 The Quadruple Aim is the ultimate outcome we are all striving for in health care – improved patient and population outcomes and experience, and improved care team worker experience, for lower overall cost.
Worldwide evidence shows that providing care in a whole-of-practice way using the Person-Centred Medical Home (PCMH) model, underpinned by Bodenheimer's 10 building blocks, achieves these outcomes much more effectively than our current fee-for-service and isolationist model.
There is some interesting information coming out of the New Zealand whole-of-practice Health Care Home transformation about improved health worker – including GP – experience. People there are already noting significant drop-offs in emergency department presentations and hospital admissions in practices which have adopted the PCMH model.
Dr Jeannie Knapp is a practicing GP and practice owner working in Richmond, Melbourne. Jeannie is the clinical lead for the Health Care Homes Readiness Project, a NWMPHN initiative. To comment, request a practice visit or for any questions to Jeannie about the Health Care Home readiness strategy at NWMPHN, please email: healthcarehomes@nwmphn.org.au.