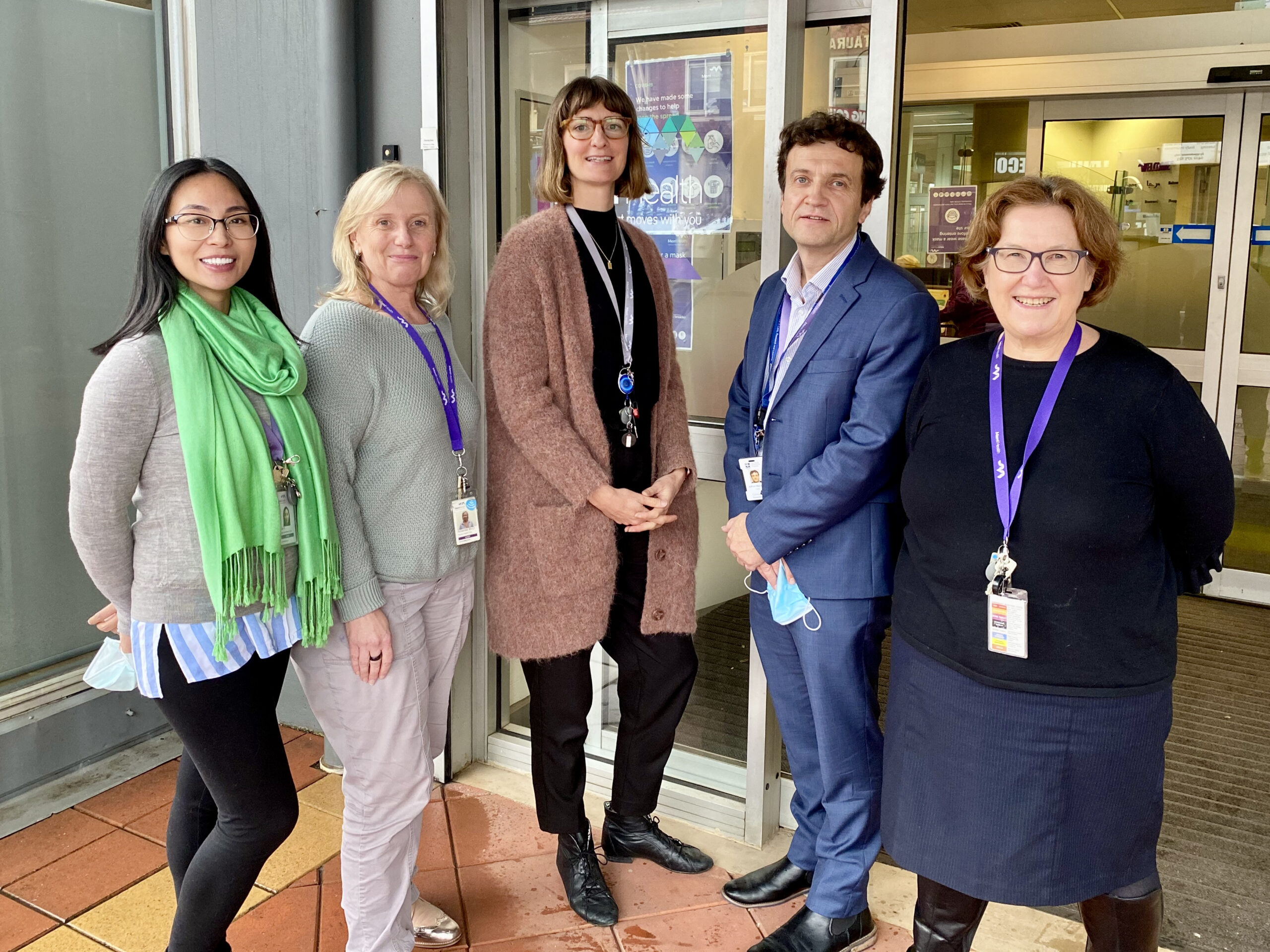 North Western Melbourne Primary Health Network (NWMPHN) has extended funding of the free, evidence-based, multi-disciplinary Chronic Pain Service at Merri Community Health until June 2024.  
The Chronic Pain Service is nationally benchmarked and clinical outcomes for 2021 demonstrated that: 
75% reported an improvement in their physical abilities

 

78% made a clinically significant improvement in how pain interferes with daily life

 

83% reported clinically significant improvement in depression 

 

75% made a clinically significant improvement in pain catastrophising

 

75% of discharged clients made a clinically significant improvement in their pain self-efficacy 

 

67% made a 50% reduction in their use of opioid medication by discharge.
Our team
Our community based Chronic Pain Service is staffed by a Pain Physiotherapist, Pain Doctor, Clinical/Health Psychologist and Care Coordinators.  We offer both group and individual consultations and work within a wider allied health and nursing multidisciplinary team.  
How to refer patients:
Key eligibility criteria for referral: 
At least 18 years of age with chronic non-cancer pain

 

Resides in one of our eligible catchment areas: Hume, Darebin, Moreland, Yarra, Melbourne, Moonee Valley or Macedon Ranges

 

Client consents and understands that the service utilises a coaching, skills-based, active management treatment approach and will not provide passive modalities such as massage and medical interventions.
We offer a client-centred, inclusive and flexible service. Video-conferencing is available for both individual appointments and all our group programs. 
Please note that our Chronic Pain Service has a level of medical input and is not appropriate for clients who have a rapidly deteriorating condition/end of life care or those that are in crisis.   
A GP referral to the service is required and can be downloaded here, on HealthPathways or by faxing your clinic's medical summary form and detailed reason for referral to the service access team on 9495 2599 or e-mail: serviceaccess@merrihealth.org.au 
Patients interested in learning more can click here.
Invite us to your practice:
How can we best support you? Would your team benefit from an in-service or secondary consultation from our team? An update on what we offer or an education session on chronic pain management? For your clients that do attend our service, we are also happy to complete case conferences with you both if this is beneficial. Send us an email – we'd love to connect.
Read more in the 'Evidence-based chronic pain service at Merri Health improving client outcomes and reducing hospital burden' article published in the International Federation of Community Health Centre's newsletter.