Western

Bulldogs' AFLW rising star, and registered nurse, Nell Morris-Dalton delivers a

vaccination

video message

.

 



---
Community leaders, including a couple of well-known football players, have collaborated with local general practices and a tech company to remind people to keep up to date with COVID-19 vaccinations. 
An awareness campaign run by North Western Melbourne Primary Health Network (NWMPHN) and Melbourne med-tech business Healthily used respected members of many of our region's diverse communities to send eligible people video messages by SMS in English and other languages to encourage people to get the jab. 
The campaign was offered to GP practices in the area with significant numbers of patients fluent in languages other than English.  
A lot of health messaging fails to connect with culturally and linguistically diverse communities, sometimes because translations either aren't available or don't accommodate language-specific idioms or conventions. 
To circumvent this, NWMPHN and Healthily reached out to leaders in hard-to-reach communities and asked them to record videos encouraging COVID-19 vaccinations. Languages included Arabic, Hindi, Chinese, Turkish and Greek. 
And to get the attention of another hard-to-reach cohort – young men and women – they also invited and received messages from local footy stars – the Western Bulldogs' AFLW rising star Nell Morris-Dalton (who is also a registered nurse) and recently retired Collingwood defender Jordan Roughead. The videos were designed to be shared on Healthily's custom-built GoShare platform, an intuitive online tool designed to enable primary health care providers to send appropriate and timely educational resources to consumers, via SMS. 
Six practices in NWMPHN's catchment area jumped at the chance to be involved. 
Each was given a GoShare bundle comprising messages from 10 community leaders in 9 languages, together with a collection of associated assets. 
In just 12 weeks, from April to June this year, participating practices sent out SMS links to almost 3000 patients, with a follow-up "nudge" message a couple of weeks later. More than a quarter of the recipients opened the bundle – a far higher ratio than average for SMS messaging. 
English language versions of the messaging, overall, were watched most often, but there was also strong uptake of Arabic, Turkish and Hindi versions.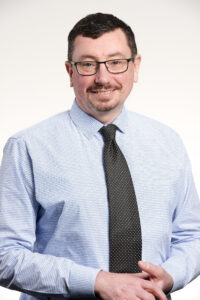 "These packages using supportive messages from well respected community members, and available in language, are really useful adjunct to other kinds of vaccination promotion," said NWMPHN Chief Executive Christopher Carter.  
"They are a great way to talk directly to some parts of the community that might not be exposed to other kinds of health promotion. 
"Being able to use a platform like GoShare to amplify the willingness of community leaders to engage in a targeted manner builds goodwill all round – and delivers positive outcomes."  
This project was supported by the COVID Innovation Fund (July 2021 to June 2022), an initiative funded by the Australian Government.