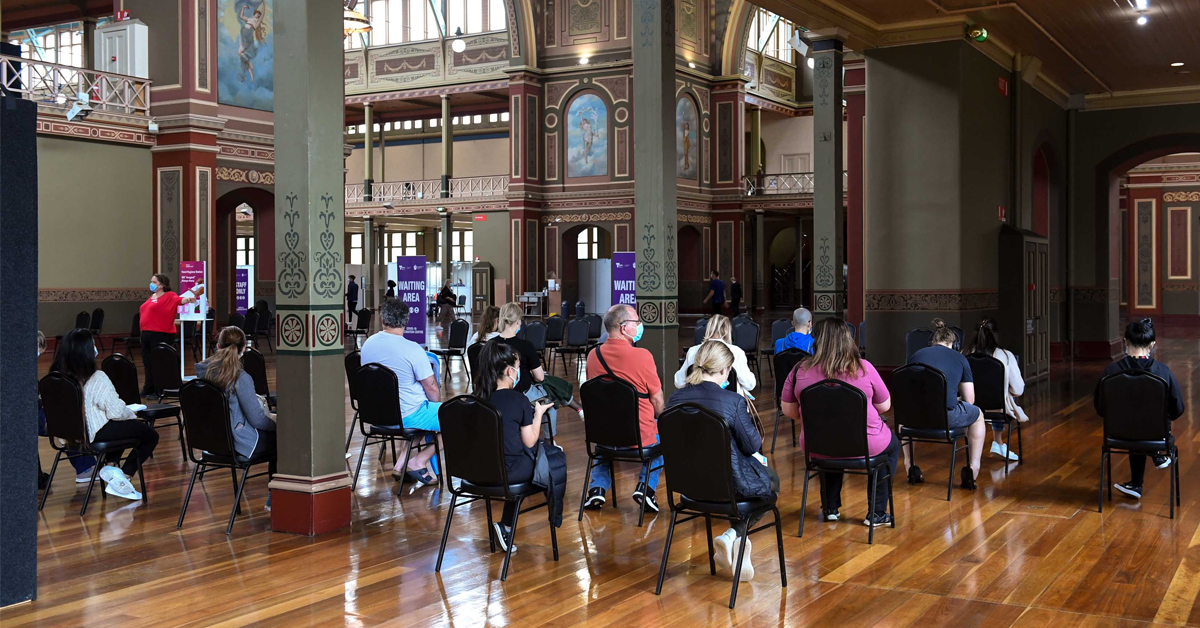 It's easier than ever to get the COVID-19 vaccine – and from Monday, 3 May 2021, everyone aged 50 and over is eligible.
If you're eligible you can visit one of Victoria's high-volume vaccination centres from 3 May 2021.
Walk-ins are allowed, but people are encouraged to book ahead by calling 1800 675 398. You can book now for 3 May onwards.
Trained health professionals will administer the vaccine on site in a private booth. You can ask them any questions – or you can ask your GP.
High-volume vaccination centres currently operating are located at:
The Royal Exhibition Building in Carlton
The Melbourne Convention and Exhibition Centre (Jeff Shed) in South Wharf
Heidelberg Repatriation Hospital in Heidelberg Heights
Sunshine Hospital in St Albans
The former Ford Factory in Norlane, Geelong
The Mercure Ballarat
To see full locations and opening hours, visit coronavirus.vic.gov.au/high-volume-vaccination-centres
Getting vaccinated against COVID-19 protects you, your loved ones and our whole community.
If you want to know more about the Australian Government's COVID-19 vaccination program, visit health.gov.au or speak to your GP.