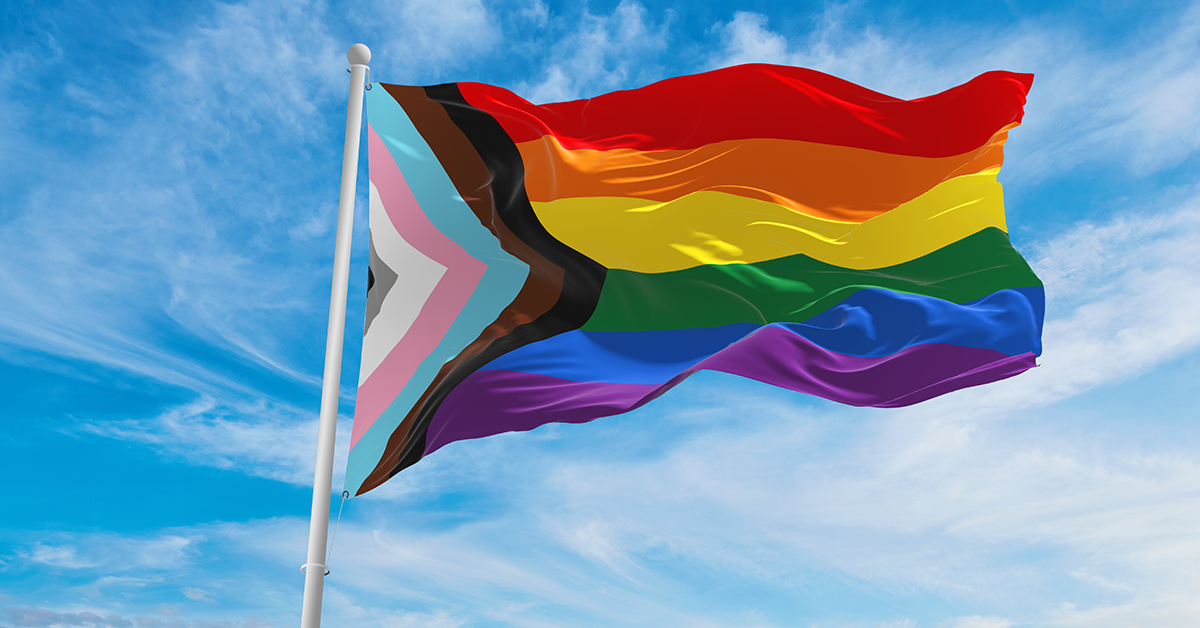 This article was first published in Star Weekly – Brimbank North West on 23 April 2023.
Written by Christopher Carter, CEO, NWMPHN
---
Love it or loathe it, the classic Australian soap opera Neighbours has notched up many firsts in its long life. One of these was making a star of transgender actor Georgie Stone, who played the role of Mackenzie Hargreaves.
And Georgie herself marked her own first recently when she became the first trans person to give a speech at the National Press Club in Canberra.
"This last month has been incredibly difficult for us," she said. "I am holding the hearts of fellow trans Australians in my mind and acknowledge the collective trauma and pain caused by recent events."
She was referring to some small but noisy gatherings that targeted trans people. When these sort of things happen, they are not just ugly expressions of bigotry – they are genuine and serious health hazards.
The trans community, especially its younger members, is one of the most at-risk groups in Australia. Research has found that among trans and gender diverse people aged between 14 and 25, almost half have attempted suicide and 80 per cent have self-harmed.
In the general population, the proportion who attempt suicide is 3.6 per cent.
In the US, LGBTIQ+ people under 29 make up a quarter of all suicides. Several studies suggest that this is because LGBTIQ+ people in general, and especially trans people, face high levels of discrimination and harassment. As it would for anybody, this leads to mental health distress.
It's fair to say that many people don't understand the particular challenges faced by trans, non-binary and other gender diverse members of our community.
Because of this, North Western Melbourne Primary Health Network works hard with some wonderful organisations to make sure that they can access mental and physical health care geared to their needs, delivered by people who know what they are going through.
One of these, for instance, is Queerspace, an organisation that provides all kinds of counselling and advice for the broad LGBTIQ+ community, aimed at improving health and wellbeing. Queerspace is part of the amazing community health organisation Drummond Street Services, which in our region has centres in Brimbank, Wyndham, and North Melbourne.
Another valuable organisation is Switchboard, which provides peer-driven support services for lesbian, gay, bisexual, gender diverse, intersex, queer and asexual people, their families, allies and communities.
Younger trans people in need of help for mental health or substance use can find it with the Youth Support and Advocacy Service, or YSAS. This mob have an office in Carlton, but operate across the city and beyond.
Finally, there is Thorne Harbour Health, Victoria's largest provider of health care for LGBTIQ+ residents. We work with them a lot. Among other services, the organisation runs a dedicated, bulk-billing medical and counselling clinic for trans and gender diverse people. It's called Equinox.
So if you're trans, don't hesitate to get in touch with any of these organisations. If you're not, but you know someone who is, maybe reach out and give them a smile. As Georgie Stone said, it's been a tough month.
• Queerspace: ds.org.au
• Switchboard: switchboard.org.au
• YSAS: ysas.org.au
• Thorne Harbour Health: thorneharbour.org