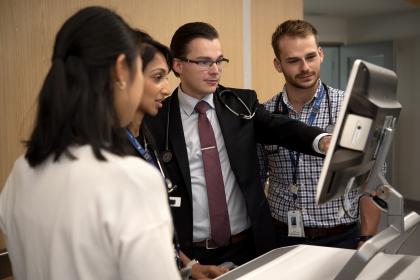 The Royal Melbourne Hospital (RMH) Emergency Department is going live with a new electronic medical record (EMR) on 30 June 2019.
This means that, from 30 June, the patient discharge summaries you receive from the RMH Emergency Department will have a new look.
The RMH Emergency Department go-live is the first stage of an exciting project the RMH is working on with Peter MacCallum Cancer Centre, The Royal Women's Hospital and The Royal Children's Hospital to create a shared EMR, which will help patients move seamlessly around our health services.
For more information, visit thermh.org.au/emr.
Disclaimer: This article was provided by The Royal Melbourne Hospital. While every effort has been made to ensure the information is accurate, North Western Melbourne Primary Health Network does not warrant or represent the accuracy, currency and completeness of any information or material included within.