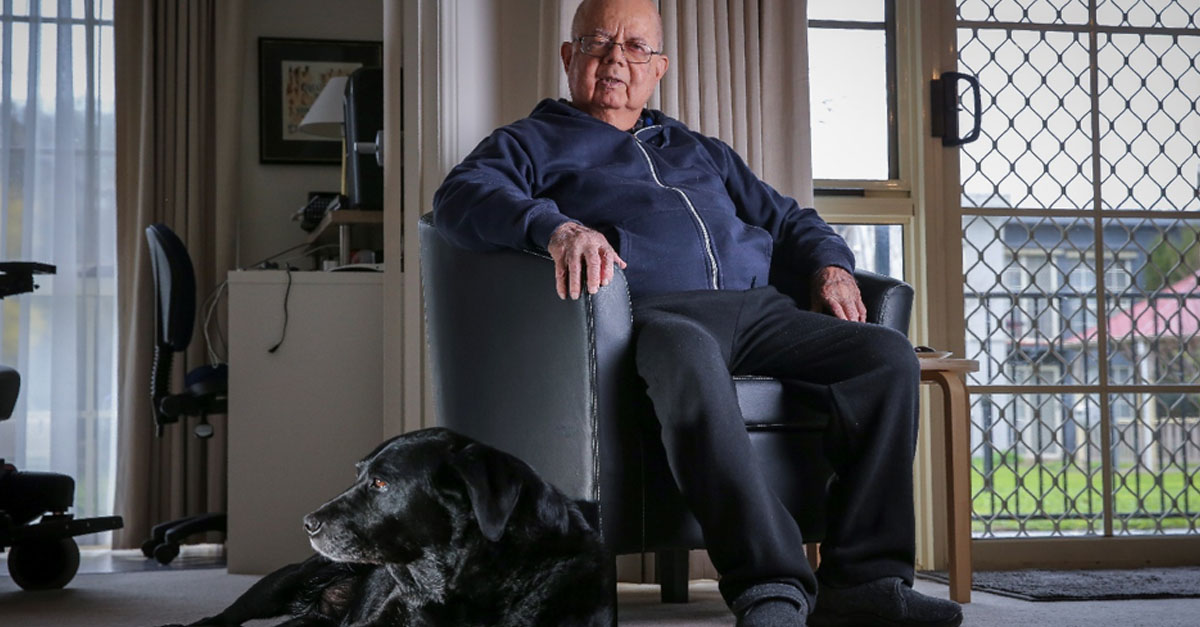 By Jeremy Kennett
This article first appeared in the Spring 2019 edition of our Primary Pulse magazine. Subscribe here.
Twanny Farrugia has always known there will come a time when he will want his 'good life' to come to an end.
Mr Farrugia, 65, has poor vision and a range of other chronic physical health conditions, some of which he has been living with since childhood. Despite these challenges, he lives a full life in his own apartment, with the support of his guide dog and companion Val. But he knows his ability to live independently won't last forever.
"I know this body, I know what it can and cannot do for me," Mr Farrguia said. "And there's going to come a day that even in this small apartment, and I'm very independent in here, it's going to come to a stage where I won't be independent."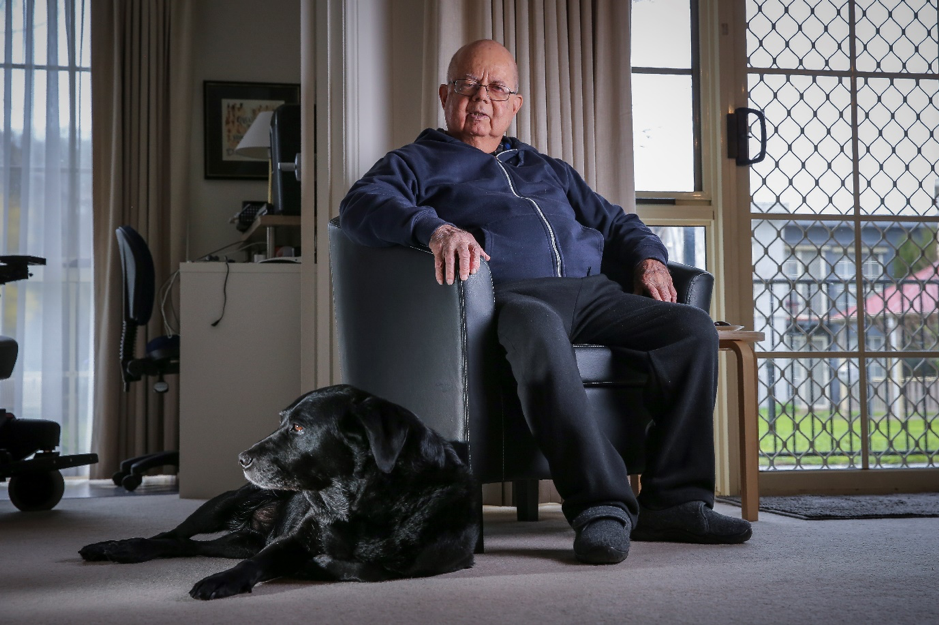 "I still have good quality of life and I wouldn't be dead for all the tea in China. But I know there's going to come a day when, for a variety of medical reasons, I will want to say enough is enough."
The recent passage of Voluntary Assisted Dying (VAD) legislation in Victoria and the news that cancer patient Kerry Robertson has become the first person to die under the legislation, has given Mr Farrugia more confidence about his own future.
"I thought hard about her because she's four years younger than me, actually. I was really happy for her. Because as I said, I'll be there, I don't know when, but I know I will be there eventually.
"I don't necessarily want to go through that process. But I want to have, I guess, that safety net."
The introduction of VAD in Victoria raised passions and debate, with a range of individuals and organisations lining up to oppose or support the legislation. The Australian Medical Association (AMA) was one major opponent, stating doctors should not be involved in interventions that are primarily intended to end a person's life.
Now that VAD is a reality, the AMA says clear information and support is needed for both doctors and patients to ensure their wishes and beliefs are protected.
"This is a significant change in medical practice and patient care – and requires the strongest safeguards and protections," Dr Lorraine Baker, former President of AMA Victoria said.
North Western Melbourne Primary Health Network (NWMPHN) has provided information about VAD to all GPs as well as other health professionals in our region, covering the VAD process, eligibility and required training. HealthPathways Melbourne has also launched a comprehensive Voluntary Assisted Dying page to support GPs.
The AMA is also advocating for greater funding for palliative care and mental health services, to provide patients with the widest range of choices for end of life care.
"AMA Victoria has strongly advocated that voluntary assisted dying cannot be discussed without drawing attention to the need for significant funding to be directed towards palliative care services and our chronically neglected mental health services," Dr Baker said.
While not taking a position on VAD, NWMPHN CEO Adjunct Associate Professor Christopher Carter agrees that end of life care needs to be about a lot more than just helping people to die.
"Palliative care is a critical component and we've recently provided training for health professionals on how, when and where to refer their patient to receive palliative care," A/Prof Carter said. "We're also looking at ways of implementing the recommendations of our recent Dying Well community forum, which included creating a 'menu' of end of life care options and providing better access to high quality palliative care packages."
A/Prof Carter said that in addition to greater funding and support of palliative care services, another key way to support better end of life care is to increase the uptake of Advance Care Directives, which now have legal force in Victoria.
"We need to start the conversation much earlier," he said. "Within our region doctors and nurses tell us that all too often however families are making end-of-life decisions in emergency departments, aged care facilities or palliative care units when emotions are running high.
"We shouldn't wait until death is imminent to make the tough choices on how we want to be treated or cared for when we become sick."
"Resolving questions such as who your nominated medical decision maker will be, where you would like to be cared for, and what treatment you would prefer, can bring peace of mind, helping you concentrate on getting the most out of life with the people you love."
Completing an Advance Care Directive has certainly delivered peace of mind and security to Mr Farrugia, not only for himself but also for his medical practitioners and loved ones.
"It's funny, actually, I've only done this on the actual document about three months ago," Mr Farrugia said. "And it's really incredible, since I have made that decision, it's lifted like a weight off me, and if anything I feel better knowing I've given my clinicians a directive."
"They don't have to second guess me. My friends don't have to second guess me."
A/Prof Carter said despite the ingrained fear of dying in our culture, we have to accept that death is inevitable.
"But the heightened distress caused by confusion around end-of-life decisions doesn't have to be," he said.
"As a community, we can help change the culture by sitting down with our loved ones and sharing our wishes for future care at a time when we are informed and healthy.
"These are difficult conversations that require courage, honesty and the willingness to lean into our deepest fears.
"But by taking some of the uncertainty out of our future, it allows us to appreciate the people and experiences that matter in our present."