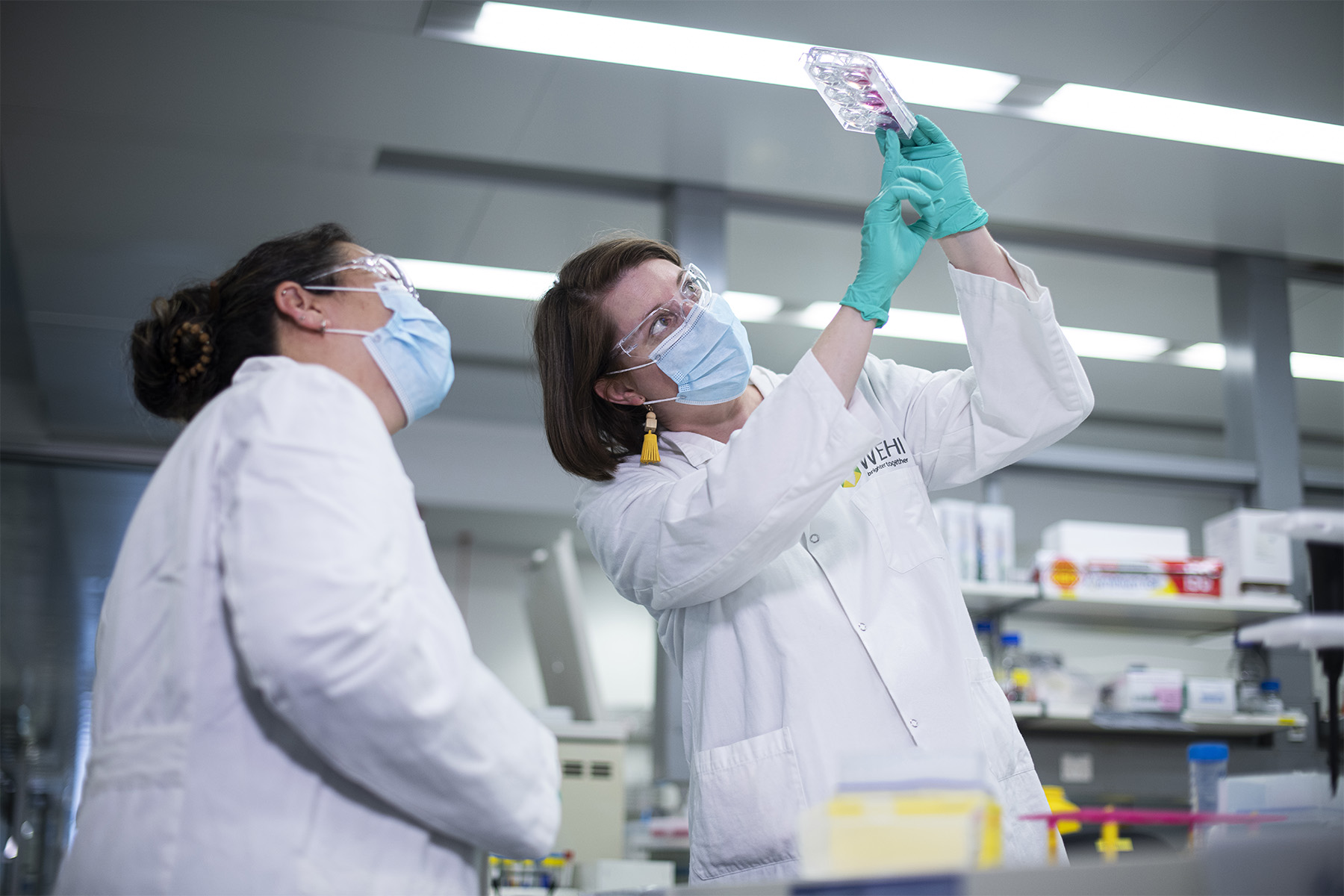 While Melbourne recovers from Australia's largest COVID-19 outbreak to date, WEHI researchers are answering a critical question: does infection provide long- lasting immunity?
For immunologist Dr Vanessa Bryant and epidemiologist Professor Ivo Mueller, there are still many questions to answer about how our immune system responds to this novel virus.
A study led by the Walter and Eliza Hall Institute of Medical Research, COVID PROFILE, will test the blood of people who have had COVID-19 to examine how their immune system responded to the virus, whether they developed immunity, and how long that immunity might last.
This information is vital for vaccine development and could explain whether future vaccines could be given once, or whether they would need to be regularly repeated, like the annual flu jab.
Professor Mueller said one of the critical questions that COVID PROFILE aimed to address was whether people could be re-infected with COVID-19.
"We know that the short-term immune response protects people after they recover from COVID-19. However, we suspect this protection wanes over time and reinfection with COVID-19 may be possible," he said.
"We've heard early positive results from the three frontrunner COVID-19 vaccine trials. While these are very promising, it is still essential to understand the long-term immunity to COVID-19 and what that means for vaccination."
Andrew Clarke is taking part in the trial after contracting COVID-19 in August this year. The 27-year-old nurse said the experience was one he does not wish to repeat.
"I had muscle aches, night sweats and was tired all the time," he said.
More than three months later, he still has persistent headaches and dizziness.
"It definitely knocked me about. With a cold, you get viral symptoms but once the virus is gone, you bounce back pretty quickly. With COVID-19, it took me more than 10 days to recover and I still have lingering symptoms."
He said he was taking part in the trial to help contribute to a better understanding of the virus.
"I think it's really important to understand the effects it has on people. Understanding how immunity develops will help guide decision- making and allow governments to plan how COVID-19 is managed."
Dr Vanessa Bryant said the research was crucial to managing the pandemic.
"Some people get severely ill and require hospitalisation, while others are almost completely asymptomatic. Understanding why this happens will help us identify 'biomarkers' that could be used to predict which people may be at higher risk of contracting the virus," she said.
"This will enable us to find new treatments that can help strengthen patients' immune systems to help them recover faster."
If you wish to take part in the study, visit wehi.edu.au/covid-profile
By the Walter and Eliza Hall Institute of Medical Research.
Disclaimer: This article was provided by Walter and Eliza Hall Institute of Medical Research. While every effort has been made to ensure the information is accurate, North Western Melbourne Primary Health Network does not warrant or represent the accuracy, currency and completeness of any information or material included within.