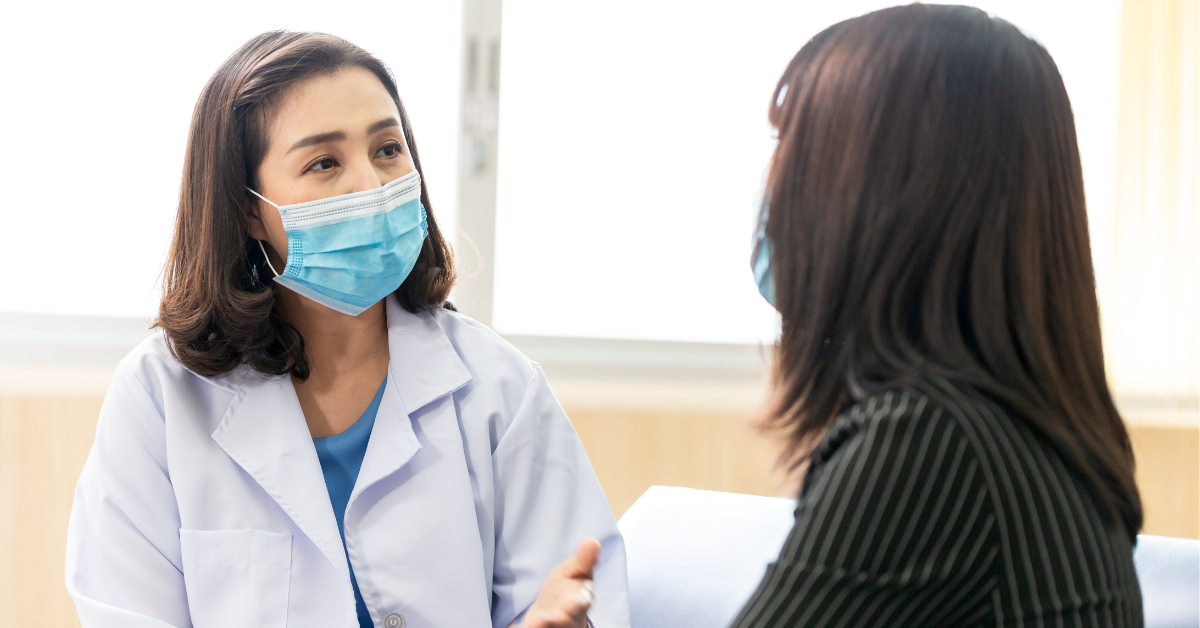 The last remaining general practice respiratory clinics in Melbourne's west and north are due to close at the end of October, meaning locals will no longer be able to use them to get treatment for COVID-19, flu or other respiratory conditions.
This move from the Victorian Government comes because other new medical services – Priority Primary Care Centres (PPCCs) and the Victorian Virtual Emergency Department – now offer almost identical treatments, and much more.
While many general practices continued seeing respiratory patients throughout the pandemic, some protected other patients and staff by referring them to the general practice respiratory clinics. Most are now back to offering service to everyone.
The closure does not mean that residents in the west and north will find it harder to receive treatment for urgent respiratory conditions. Local doctors, PPCCs, the virtual emergency department, and NURSE-ON-CALL can cope with demand.
"For most matters the first port of call remains your local doctor or general practice," said Christopher Carter, CEO of North Western Melbourne Primary Health Network, which oversees many respiratory clinics and PPCCs.
"But if you can't get a timely appointment, or you feel ill after-hours or on the weekend, these other services can easily get you the treatment and support you need without you having to wait for hours in a hospital emergency department.
"As a patient you will get seen by a doctor or nurse quite quickly, and you'll be helping hospital emergency departments to focus on truly life-threatening illnesses and injuries."
General practice respiratory clinics (GPRCs) were set up from 2020 as a rapid response to the COVID-19 pandemic. At their peak, there were 50 operating in Victoria.
In recent months that number decreased as COVID-19 cases dwindled and other services stepped up to take over.
The closure of the last few GPRCs marks an important moment in the history of the pandemic. Although COVID-19 continues to circulate in the community, high rates of vaccination, acquired immunity and the availability of fast-working antivirals mean that there are fewer serious cases.
With this year's influenza season also coming to an end, the remaining GPRCs will soon likely have few patients to see and so it makes sense that their equipment and highly skilled personnel are deployed into other parts of the health care sector.
PPCCs operate halfway between regular general practices and the hospital emergency department.
They are set up to treat urgent but not life-threatening conditions, such as fractures, sprains, burns, respiratory conditions (including COVID-19), fainting, food poisoning, other gut issues, and urinary tract infections.
They are open extended hours, accept walk-ins, have other services nearby and do not charge for their services. A Medicare card is not essential.
In Melbourne's north and west there are 7 PPCCs, located in Moonee Ponds, Maribyrnong, Sunshine, Werribee, Sunbury, Craigieburn and Epping. 
The VVED – which will link you to an emergency doctor or nurse through your smart device or computer – is at vved.org.au
NURSE-ON-CALL is available 24 hours a day and reached on 1300 60 60 24.
And, of course, for limb or life-threatening matters call Ambulance Victoria on 000.