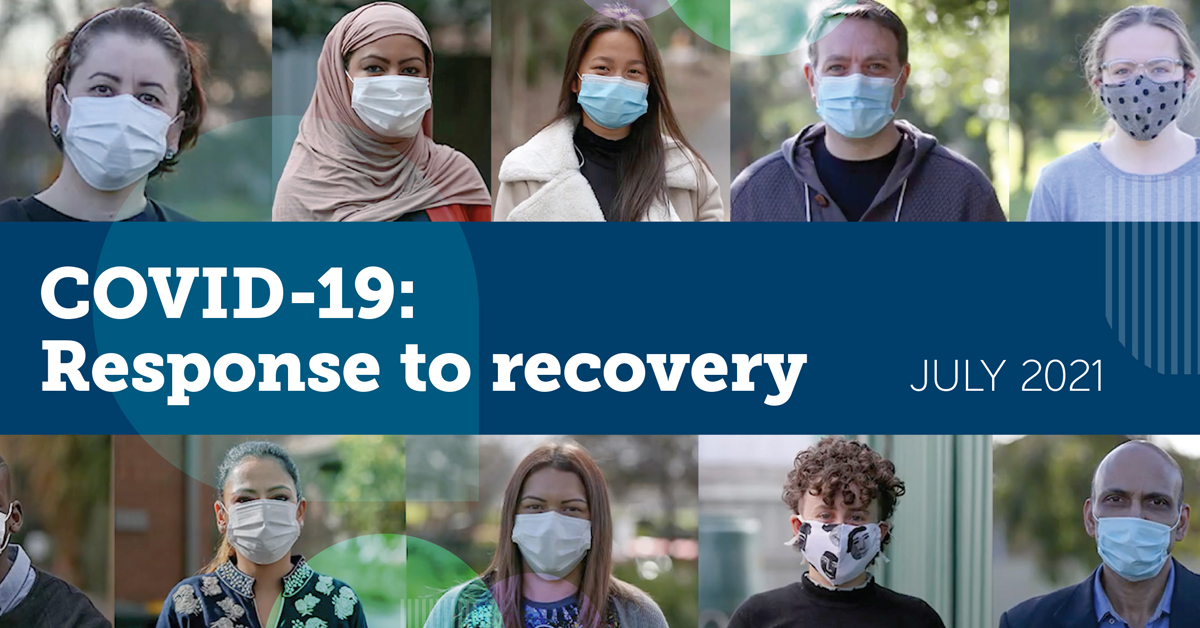 I am pleased to present COVID-19: Response to recovery, a White Paper detailing the challenges faced and lessons learned through the second wave of COVID-19 in Melbourne's north, west and inner suburbs last year.
Nowhere in Australia faced a more severe impact from COVID-19 during 2020 than the region covered by North Western Melbourne Primary Health Network. But through hard work, embracing innovation and integration and taking a primary health first approach, the local health system was able to respond and provide excellent care in the community for many thousands of people living with COVID-19.
This White Paper highlights the key activities that got us through the crisis, and the changes in approach and innovations which need to be carried forward into the post pandemic future.
I hope you find our thoughts and work useful. We look forward to working together to create the primary health system we need, to respond to the health challenges that face us as a community and a nation.