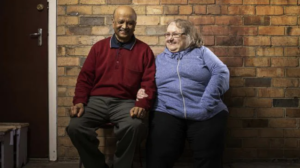 This article was first published by The Australian on 23 June 2021. Written by Rachel Baxendale, Victorian Political Reporter.
Community groups in Melb­ourne warn that without co-­ordinated campaigns to address vaccine hesitancy among older people from culturally and ling­uis­tically diverse backgrounds, Aus­tralia will struggle to achieve the levels of Covid-19 immunity required to ­return to normal life.
Australian Multicultural Com­munity Services chief executive Elizabeth Drozd said while many older Australians from non-English-speaking backgrounds did not regularly access the internet or even have mobile phones, most did consume news from their home countries and were influenced by local community leaders.
"I think it's very important for governments to understand that the messages must come from a source they trust, and government is not necessarily the No.1 source of trust for a lot of these people," Ms Drozd said.
She said it was therefore incumbent upon the state and federal governments to work with community and faith leaders and GPs so that those trusted sources could encourage older people to get vaccinated.
"So far there has not been adequate communication through reliable sources from government," Ms Drozd said. "Seniors rely on friends and support networks for information, and GPs are also often a source of trust and reliable ­medial advice.
"Then there's the issue of religious and faith leaders who can play a very positive role if they're sending the right message, and the opposite if they're not.
"Ethnic communities watch news and what's happening in their home country, and for a lot of them the messaging has been mixed. In most cases, the pandemic hasn't been managed as well over there as here, so they're often aware of the numbers of deaths from Covid-19 – but media coverage of the very rare fatalities from vaccines also seems to have stuck in some people's minds."
A Polish migrant herself, Ms Drozd, 61, said she had received the AstraZeneca vaccine as early as possible in order to encourage others to do so.
Ms Drozd's organisation has recruited and mentored 25 community leaders and put information about vaccinations online in 80 languages.
Separately, the North Western Melbourne Primary Health Network and Centre for Ethnicity and Health have also produced videos in Arabic, Cantonese, Greek, Hindi, Italian, Man­darin and Vietnamese, to ensure people from these backgrounds can access reliable information in their own language from people in their own communities.
All are commonly spoken languages in the inner, northern and western suburbs of Melbourne, which have borne the brunt of the city's Covid-19 cases.
Barbara Prakash, 62, and her husband Krishna live in Yarraville in Melbourne's west. A former hospital ward assistant and childcare worker, Ms Prakash, who has Polish heritage, said she and her Indian-Fijian husband received the AstraZeneca vaccine as soon as they could.
"If I had to get it, I had to get it, and that's it," she said. But she was worried many in their communities were reluctant to do so.
Among those less enthusiastic was Elizabeth Rybicki, who came to Australia from Poland in 1966 and lives in Avondale Heights in Melbourne's northwest.
She said she had always tried to avoid vaccinations, but a desire for life to return to normal persuaded her to get the AstraZeneca jab a fortnight ago. "I'm 85 so I'd like to be able to enjoy my life and socialise and go to the club again," said Ms Rybicki, who is a member of a Polish senior citizens club in nearby Essendon.
Federal Health Minister Greg Hunt on Friday announced a $1.2m small grants program administered by the Federation of Ethnic Communities' Council to help culturally and linguistically diverse groups share Covid-19 vaccination information.
A federal health department spokesman said the grants program came in addition to a "very significant" communications campaign which includes advertising translated in 32 languages for multicultural audiences across radio, print and social media, and the establishment of a culturally and linguistically diverse communities Covid-19 health advisory group.
As spokeswoman for the Andrews government said Victoria was "working closely with key services, running dozens of information and training sessions with community leaders, and producing information on Covid-19 in more than 50 languages to build understanding and trust among cultural and linguistically diverse communities."