While you've been busy caring for your community during COVID-19 there have been some other changes happening.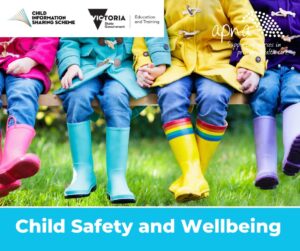 We want to make sure you're keeping up to date with the changes to Victorian Child Information Sharing requirements. To learn more about the changes, join the Australian Primary Health Care Nurses Association's (APNA's) 'Improving Child Safety and Wellbeing and Family Violence Outcomes' program, share information, education, the community of practice, and more, and contribute to your CPD points.
Complete the expression of interest form by 25 March 2022. More information is available on the APNA website.
Disclaimer: This article was provided by Australian Primary Health Care Nurses Association. While every effort has been made to ensure the information is accurate, North Western Melbourne Primary Health Network does not warrant or represent the accuracy, currency and completeness of any information or material included within.