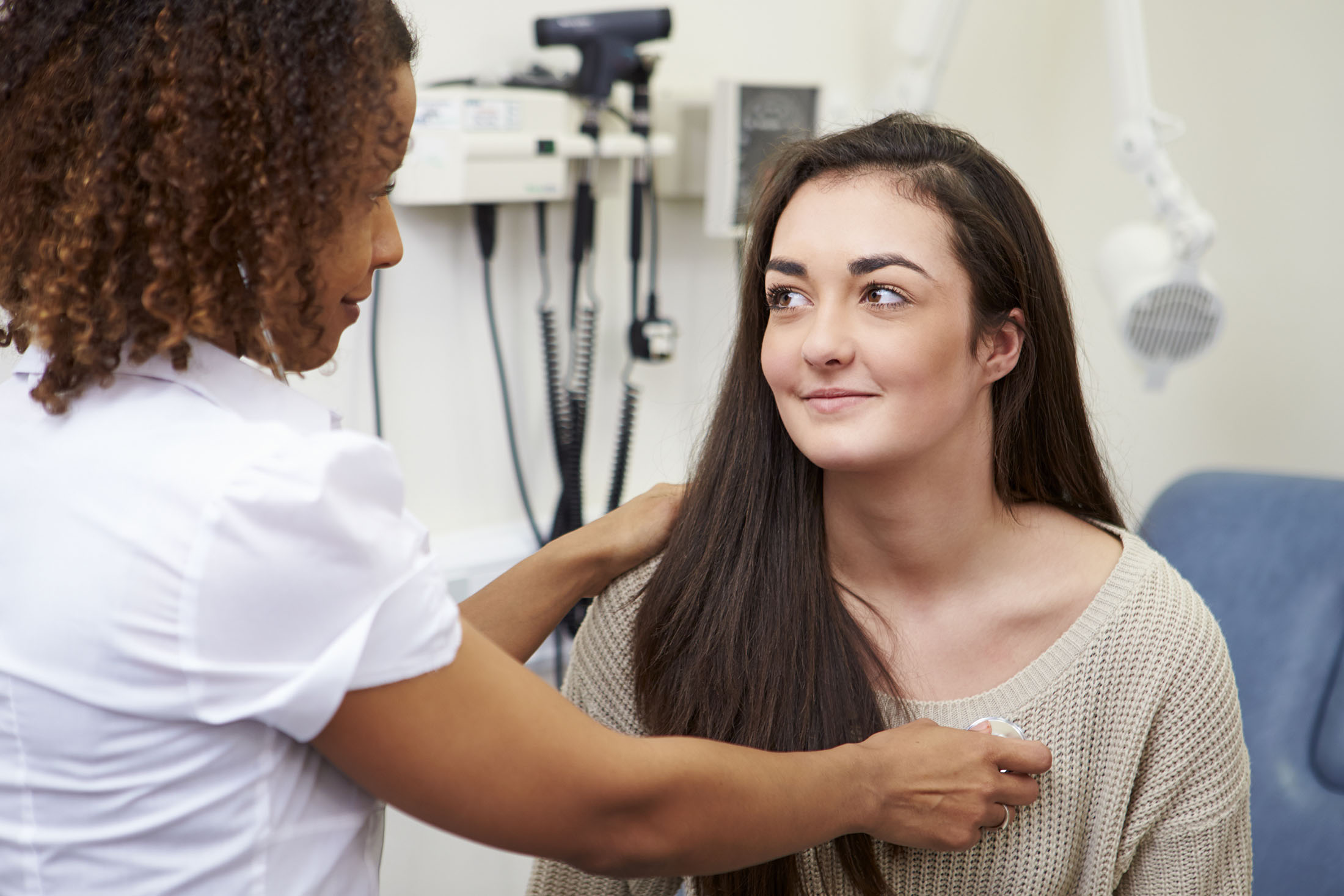 By Dr Jeannie Knapp, GP and Primary Health Care Improvement GP Adviser, North Western Melbourne Primary Health Network.
Why ask about family violence and abuse?
A core function of general practice is identification of key problems. It sets us aside from other specialty practices and places general practice at the core of population health strategies. We routinely identify cancer and cardiovascular risk factors, smoking status and alcohol use as we know these risk factors can impact on health and lead to poor outcomes later in life.
Family violence is also a risk factor for poor health outcomes, both physical and psychological. For women, exposure to violence leads to poorer physical health compared with women who have not experienced violence, and it increases the risk of developing a range of health problems. One Australian study found intimate partner violence was the leading contributor to death, disability and illness in Victorian women aged 15 to 44.
According to the RACGP, one in four women in Australia have experienced violence since the age of 15. Up to five abused women per week, per doctor attend GPs. Women are at least three times more likely than men to experience violence from an intimate partner.
Most of the things we routinely ask about are significantly less prevalent than family violence, and some have potentially less impact. However, we have incorporated enquiries about these conditions into our routine practice, so why not for family violence?
What is routine enquiry for family violence?
Advocates of routine enquiry of family violence recommend asking all women who present with chronic mental and physical health issues about their exposure to violence and abuse. Women are often reluctant to disclose abuse because of fear or shame, or because they think that they won't be believed, or that nothing can be done. It is more common for people experiencing family violence to present with a broad range of physical and psychological symptoms.
Routine enquiry about family violence can identify problems earlier and provide a safe space for patients to disclose abuse. In pregnancy, we are encouraged to screen for and manage risk factors for cardiovascular health such as smoking, alcohol and blood pressure, and to help manage these risk factors in order to prevent adverse pregnancy outcomes. It is recommended that only in antenatal care is it worthwhile to similarly ask all pregnant women about family violence.
Health professionals are often reluctant to routinely enquire about family violence for a variety of reasons, which include:
not believing that a domestic violence enquiry is within their professional boundaries;
fear of causing offence;
uncertainty about how to deal with a positive disclosure; and
lack of training and education.
In contrast, women experiencing domestic abuse consistently identify health care professionals as a potential source of support.
Research has consistently found that:
Health care provider enquiry about family violence is acceptable to women.
Multiple, direct questions about family violence elicit higher levels of disclosure than single, general questions about home life.
A health care provider's way of introducing the questions can facilitate disclosure.
A health care provider's initial supportive, non-judgemental and informative response to initial disclosure is an important source of help and validation.
How does this benefit my practice?
General practice provides whole-of-person care from the cradle to the grave. We strive to improve our patients' wellbeing and their health outcomes. Proactively responding to family violence is another way we can provide better care for our patients. Patients are more likely to continue to attend our practice if they are listened to, feel validated, and have their concerns taken seriously and addressed.
How should we integrate this in our practice?
Start by having a practice meeting and developing a quality improvement workplan for how you will integrate screening for family violence into your practice.
Some of the things you might discuss in your meeting include:
Decide as a group whether to commence routine enquiry for family violence.
Develop or attend an education session on family violence and routine enquiry.
Develop a protocol about when and where routine enquiry should be done. For example:

The interview should take place in private.
No friends or relatives of the patients should be present during the violence questioning and preferably no children over two years of age. If violence is disclosed, risk assessment and safety planning should also take place in private, unless the person requests the presence of a friend or family member for support.
Use a trained professional interpreter if translation is required. Do not use children or other family members. If the person is deaf and a sign-language interpreter is not available, use written communication.
Routine enquiry about family violence should be conducted with all females aged 16 years and older who are presenting with typical symptoms. At a minimum, health care providers should assess new female patients who are pregnant for current (past-year prevalence) physical violence, sexual violence and psychological abuse. Asking whether the woman is afraid of a current or former partner is also important.
Ideally, questioning about family violence should take place after some rapport has been established with the person, but while there is still time remaining in the health consultation to respond to any issues identified.

Consider which consultations when routine enquiry could occur. For example:

Any presentation that may suggest risk of family violence (such as recent separation or divorce, frequent attendees, alcohol/drug abuse consultations, sexual health consultations such as consultations for emergency contraception, mental health consultations, presentation for undiagnosed/chronic pain).
Develop some script ideas to help practitioners to introduce the topic. For example:

"Because we know partner violence affects a lot of women's health, we often ask our female patients about it."
"Because violence affects people's health, I ask many of my patients about any violence they may have experienced."
"Many of the women I see as patients are dealing with abuse in their homes, and it can have serious effects on their health, so I ask about it routinely."
If you feel it provides a better introduction to the issue, you can begin by asking open-ended questions to start the conversation, such as "Is everything OK at home?" or "Does anyone in your home make you feel unsafe or afraid?"

Develop some script ideas for practitioners to ask direct questions about family violence. For example, within the past year:

"Did anyone scare you or threaten you, or someone you care about?"
"Did anyone ever try to control you, or make you feel bad about yourself?"
"Have you been hit, pushed or shoved, slapped, kicked, choked or otherwise physically hurt?"
"Has anyone forced you to have sex, or do anything sexual, in a way you did not want to?"
If the answer to any of the above questions is "yes", you can follow up with: "Who did this to you?" and "When did this last happen?"
These ideas were influenced by the New Zealand Ministry of Health Family Violence Assessment and Intervention Guideline.
Resources and more information
HealthPathways Melbourne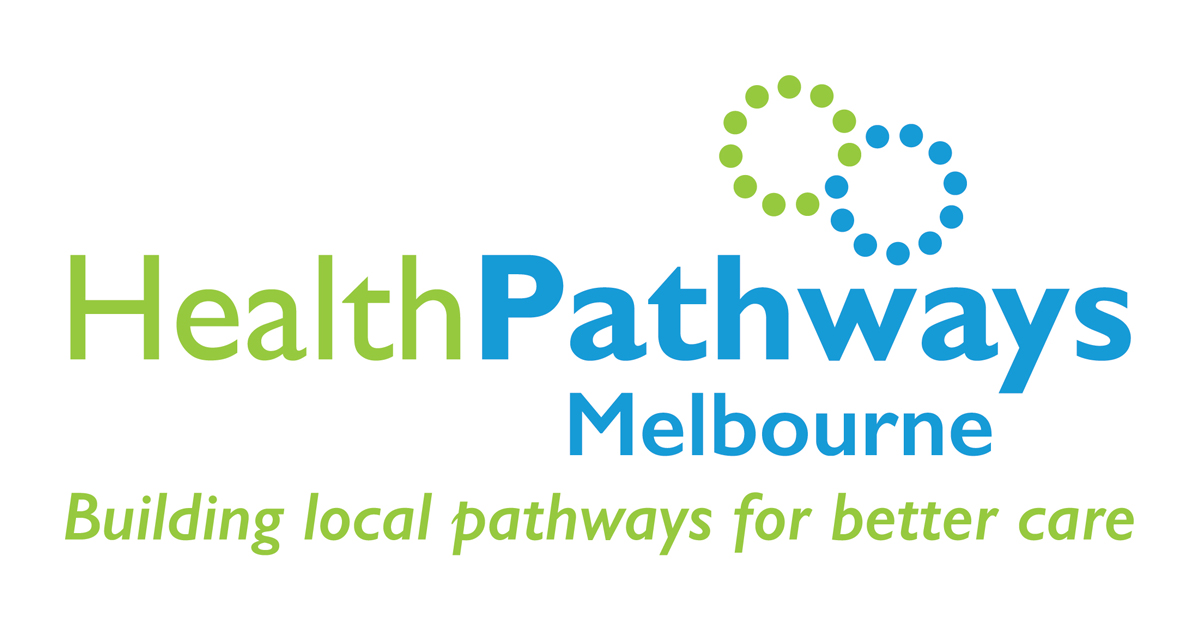 Access the Family Violence pathways on HealthPathways Melbourne.
Don't have a login? Request access here.
Resources for people who have experienced family violence
Resources for health professionals
Quality improvement activity coming soon
Later this year, North Western Melbourne Primary Health Network will be offering general practices the opportunity to join a fully supported family violence quality improvement project. Please stay tuned for updates.
Disclaimer: This article was provided by Dr Jeannie Knapp. While every effort has been made to ensure the information is accurate, North Western Melbourne Primary Health Network does not warrant or represent the accuracy, currency and completeness of any information or material included within.