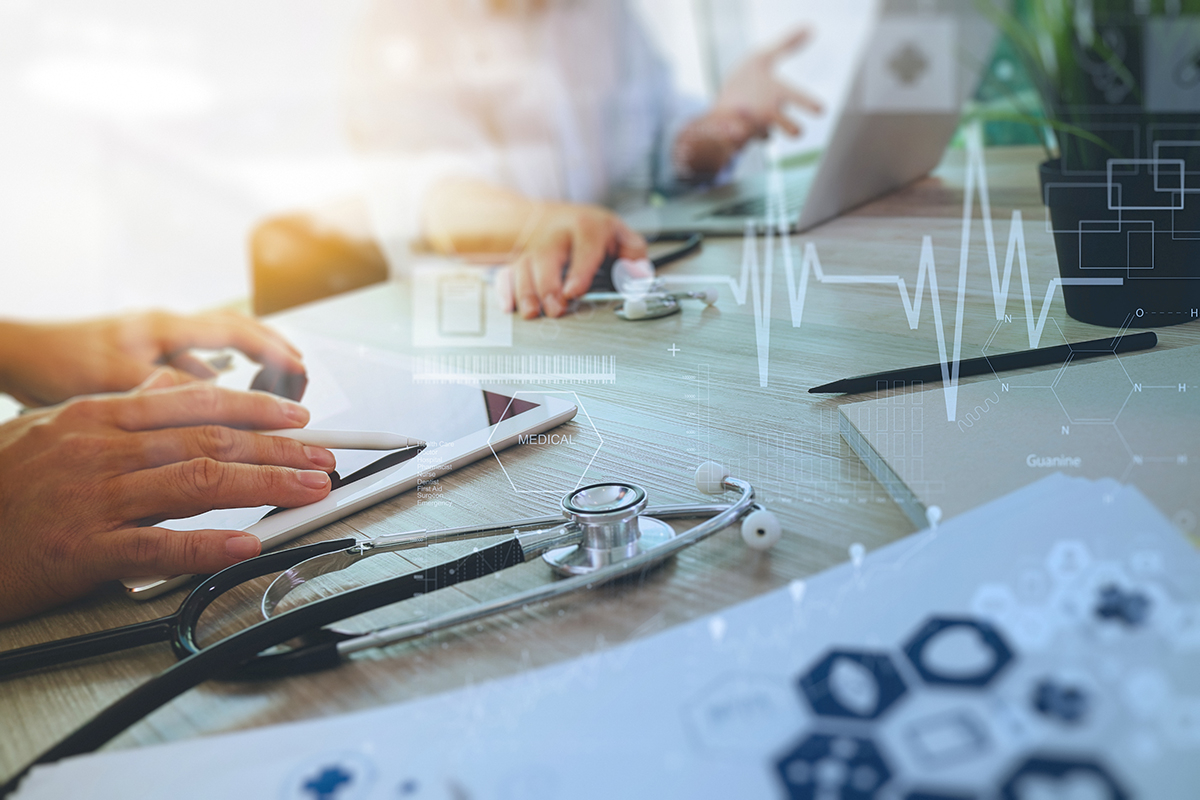 What does data cleansing and coding mean? 
To get the most out of your clinical software, data needs to be collected accurately, recorded in the right place (coded) and maintained (cleansed) over time. Without data integrity, patient care may be compromised, and efficiency will suffer. Reliable data is a powerful resource for general practices but requires a consistent and coordinated approach from the entire general practice team.
Why is coding accurately important?
Accurate and consistent coding allows you to analyse your patient data about certain clinical conditions and use that data to improve clinical care.
The RACGP Standards for general practices (5th edition) states the following regarding coding:
Using a nationally recognised medical vocabulary (coding) means that:
How do I accurately code?
Choosing the most appropriate diagnosis or reason for visit from the drop down menu in your clinical software rather than free texting will assist with coding.
Why should I cleanse my data?
There are several reasons to cleanse your data:
How do I cleanse my data?
Step 1: Clean up free text diagnoses
There are CAT4 recipes that clean up free text diagnosis in Best Practice and MedicalDirector. The following recipes will allow you to perform an initial clean of your data.
Step 2: Identify gaps in data
Once you have cleaned up your free-text diagnoses you can then use the Cleansing CAT feature in CAT4 to identify where the gaps are in accreditation items, demographic and clinical data. More information on Cleansing CAT is available on the Pen CS website.
Step 3: Fill gaps in data
Once you have identified the gaps, you may need to go back to patient registration sheets or check in the notes section to find this data. In some cases, you will need to ask patients next time they come in. The process of filling in these gaps in data can be a quality improvement activity for your practice.
Try using this Data Cleansing QI activity as a start; it also suggests an ongoing process for keeping data clean, including an archiving process.
Step 4: Maintain the quality of data
Once you have cleaned your data you need a way to make sure that your whole practice focuses on maintaining data quality into the future. One way to do this is to have a data cleansing policy and a regular process for data cleansing. You could also develop a policy and process for implementing coding in new and updated records.
Another way you might do this is to disable the ability to use free text diagnosis in your clinical software. Contact your software provider to find out how you can turn off free text coding in your software.
How does this help my business?
Many activities that improve patient care will also improve income by streamlining processes and increasing chronic care item claiming. With the introduction of the PIP QI, keeping data clean may maximise claiming of PIP funds.
Where can I find more information?
Disclaimer: This article was provided by NWMPHN. While every effort has been made to ensure the information is accurate, North Western Melbourne Primary Health Network does not warrant or represent the accuracy, currency and completeness of any information or material included within.