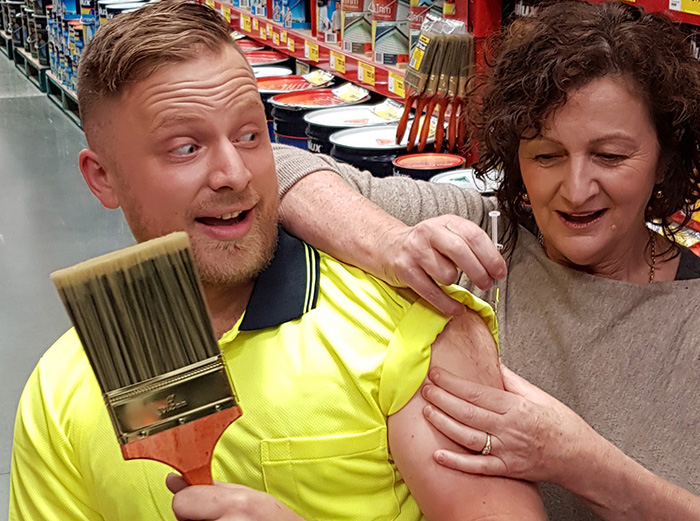 5 June 2018
Nearly 250 people have got the best protection against influenza thanks to free pop up flu clinics at local Bunnings stores last weekend.
Many of the people vaccinated at Bunnings Altona and Broadmeadows had never had a flu shot before and commented to staff that it was the easy access at a convenient spot that inspired them to get protected.
The Bunnings clinics are part of a broader NWMPHN flu vaccination campaign targeting vulnerable and hard to reach groups in our region, including middle-aged men and people experiencing homelessness. The vaccines provided at the clinics had already been allocated before the Victorian Government announced it would reserve remaining flu vaccines.
More pop up clinics at homeless shelters, community health centres and other Bunnings stores are planned once more flu vaccines are available.