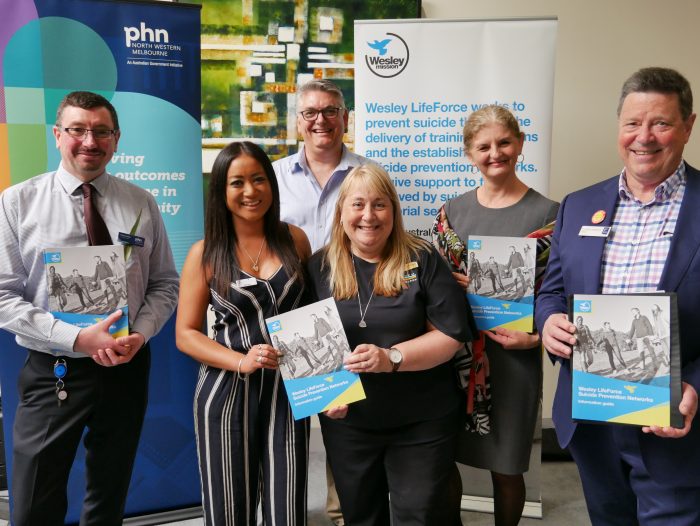 Published 27 October, 2017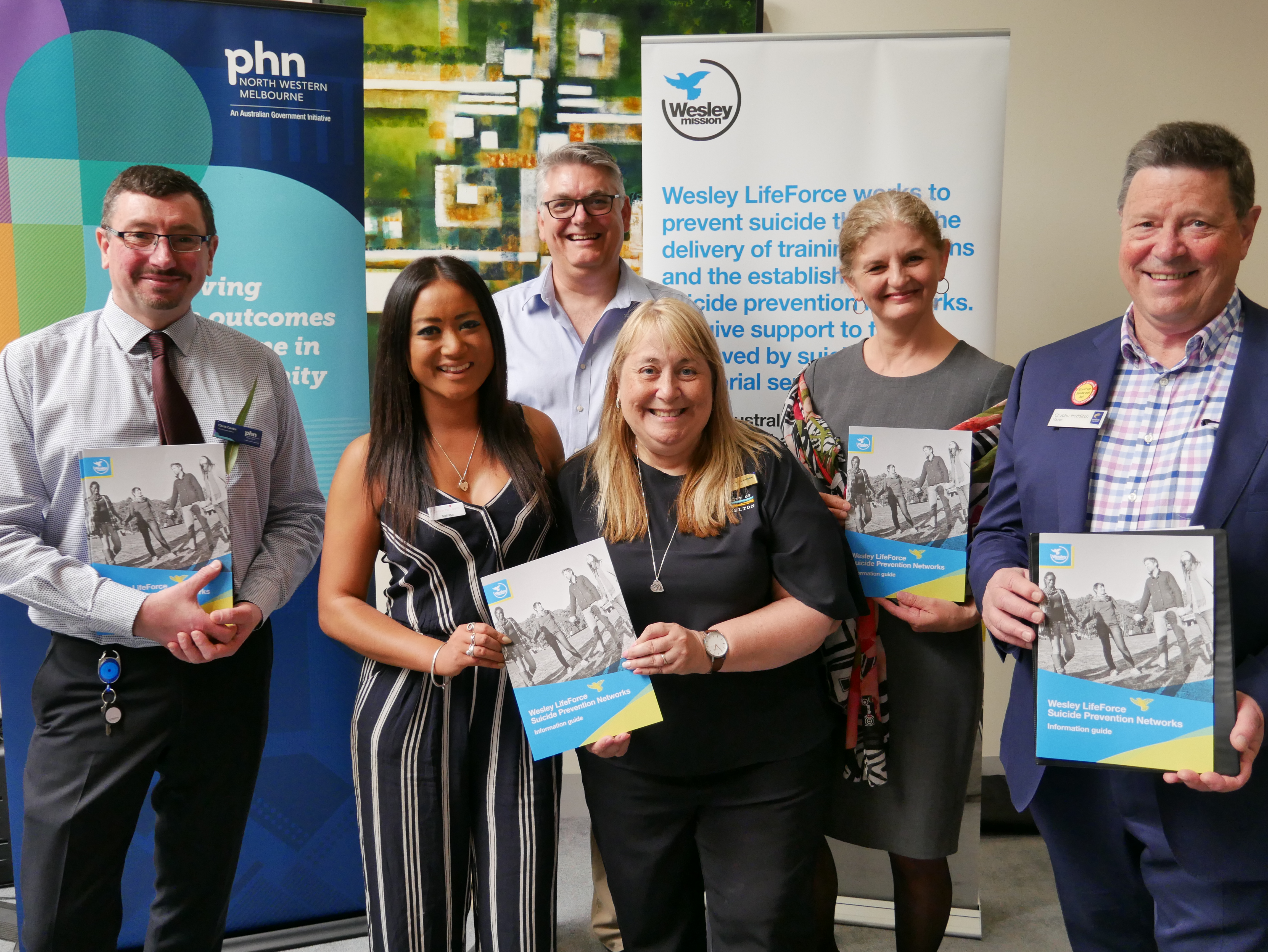 Pictured above (from left to right): NWMPHN CEO Adj/Associate Professor Christopher Carter, Melissa Yu, Group Manager of Wesley LifeForce Tony Cassidy, Melton Mayor Sophie Ramsey, NWMPHN Chair Dr Ines Rio and Brimbank Mayor John Hedditch.
The Brimbank and Melton Suicide Prevention Project launched today in Sunshine, with great support from the local community, government and health representatives.
The project will see Wesley Lifeforce establish a community-led support network covering Brimbank and Melton, which will direct locally appropriate responses to counter the elevated risk of suicide in the region.
Brimbank Mayor Cr John Hedditch and Melton Mayor Cr Sophie Ramsey both spoke about the importance of the project to their communities, and Melissa Yu from Roses in the Ocean shared her own experience with suicide to show how community awareness and support is crucial.
The launch was followed by the first community consultation session for the project, which will run for the next four years.
Pictures from the launch