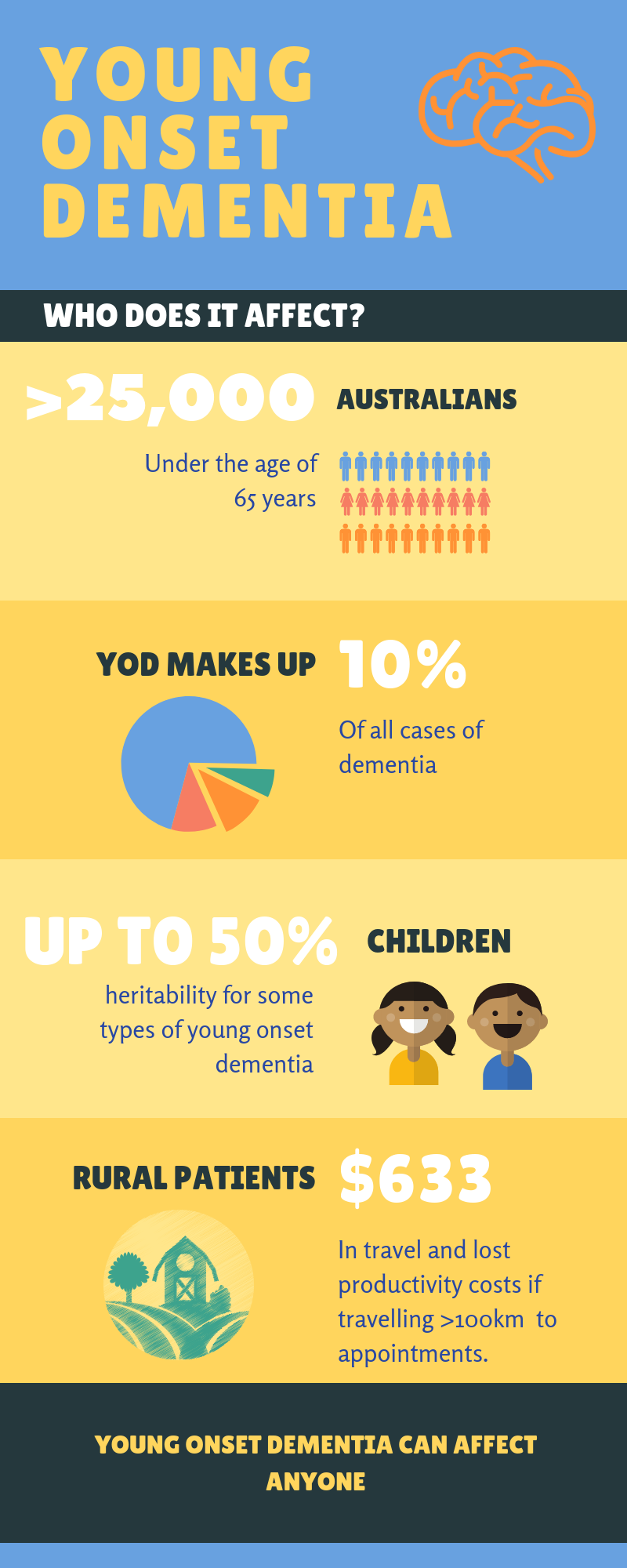 What is BRIGHT-YOD?
Bridging gaps in health using telepsychiatry for young onset dementia (BRIGHT-YOD) is an innovative telehealth project designed to improve access to diagnosis and care for those with possible young-onset dementia, whilst reducing costs associated with accessing specialist clinics.
BRIGHT-YOD is a collaboration between the Neuropsychiatry Unit at Royal Melbourne Hospital, NorthWestern Mental Health and Melbourne Young Onset Dementia Service. The project is funded through a Better Care Victoria Innovation Fund grant.
What can we offer through telehealth?
Neuropsychiatric assessment
Neuropsychological assessment
Primary or secondary consultations
Second opinions
Attendance at multidisciplinary meetings
Educational seminars
Involvement in carer/patient support
Video interpreting services available
Referral information
Referral information should include patient details, referral letter/email outlining referral question, investigation details and provider number of the referrer, as well as contact details.
Enquiries and referrals
Email: NPUReferrals@mh.org.au
Fax: (03) 9342 8483
Disclaimer: This article was provided by Neuropsychiatry Unit | Royal Melbourne Hospital. While every effort has been made to ensure the information is accurate, North Western Melbourne Primary Health Network does not warrant or represent the accuracy, currency and completeness of any information or material included within.