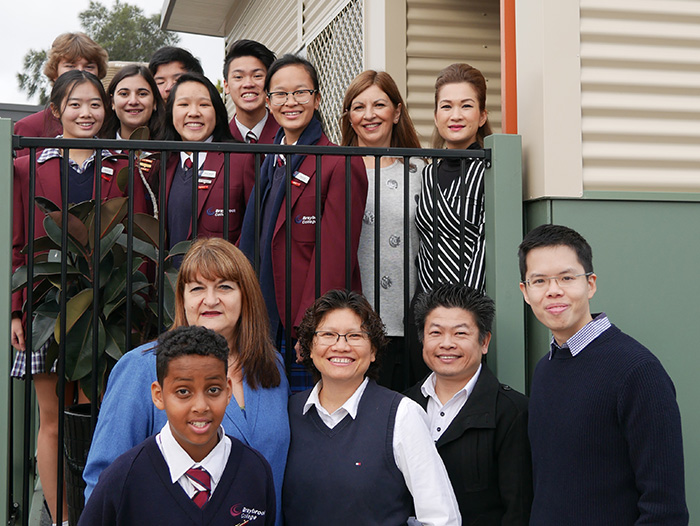 Braybrook Secondary College Principal Kelly Panousieris (front, second from left) and Dr David Nguyen (front, far right) at the launch of the Doctors in Secondary Schools clinic.
Staff, students and a local general practice have come together to celebrate the official launch of the Doctors in Secondary Schools Clinic at Braybrook Secondary College.
School Principal Kelly Panousieris said the clinic had already become an integral part of the school environment since opening its door to students last year.
"It think we're probably going to need a few more days going forward, because the kids have really, really taken to it," Ms Panousieris said.
Dr David Nguyen from Maidstone Family Clinic works from the school one day a week, providing free and direct access to health care for all students.
Braybrook Secondary is one of 100 secondary schools around the state that either already have or will soon have a doctor located on school grounds, helping to boost youth health care and health literacy.
More information on the program is available at nwmphn.org.au/doctors-secondary-schools