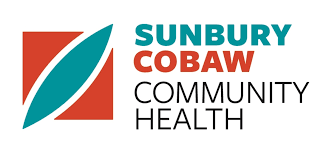 After being re-scheduled twice last year due to COVID lockdowns, Sunbury-based inclusive theatre company, BoilOver Performance Ensemble is finally getting the chance to share its innovative production of 'BUOY' with Melbourne.
The Bowery Theatre in St Albans will be the venue for the premier of this not to be missed spectacle which takes place next Friday and Saturday.
The team at BoilOver, a program of Sunbury and Cobaw Community Health, have collaborated with SensiLab at Monash University's Faculty of Information Technology, disability-led arts organisation Your DNA and physical theatre company 5AngryMen.
BoilOver, which has been running for 13 years, offers the opportunity for disabled artists to explore their skill and creativity through a theatre setting. Led by professionals from the arts industry, members learn to develop skills and increase their confidence in a safe, supportive and relaxed environment.
"Our aim is to push the boundaries, challenge perceptions and raise the bar on what artists with diverse abilities can achieve," says Carmen Maddison, BoilOver's Creative Producer.
"In this production, the combination of high-tech audio visuals and aerial stunts featuring performers with a disability is something that hasn't been done before in the Bowery Theatre and we're really excited to be able to bring this to the Brimbank community and beyond."
After the second cancellation of the show last September, it was looking like the production would not go ahead but thanks to a Sustaining Creative Workers grant from Regional Arts Victoria and funding from Brimbank Council, BoilOver's producer was able to work with the ensemble towards a new date for this unique theatre experience.
There are performances at 6.30pm on Friday 3 June as well as 4pm and 7pm on Saturday 4 June. To book tickets and to find out more, click here.
Disclaimer: This article was provided by Sunbury and Cobaw Community Health. While every effort has been made to ensure the information is accurate, North Western Melbourne Primary Health Network does not warrant or represent the accuracy, currency and completeness of any information or material included within.