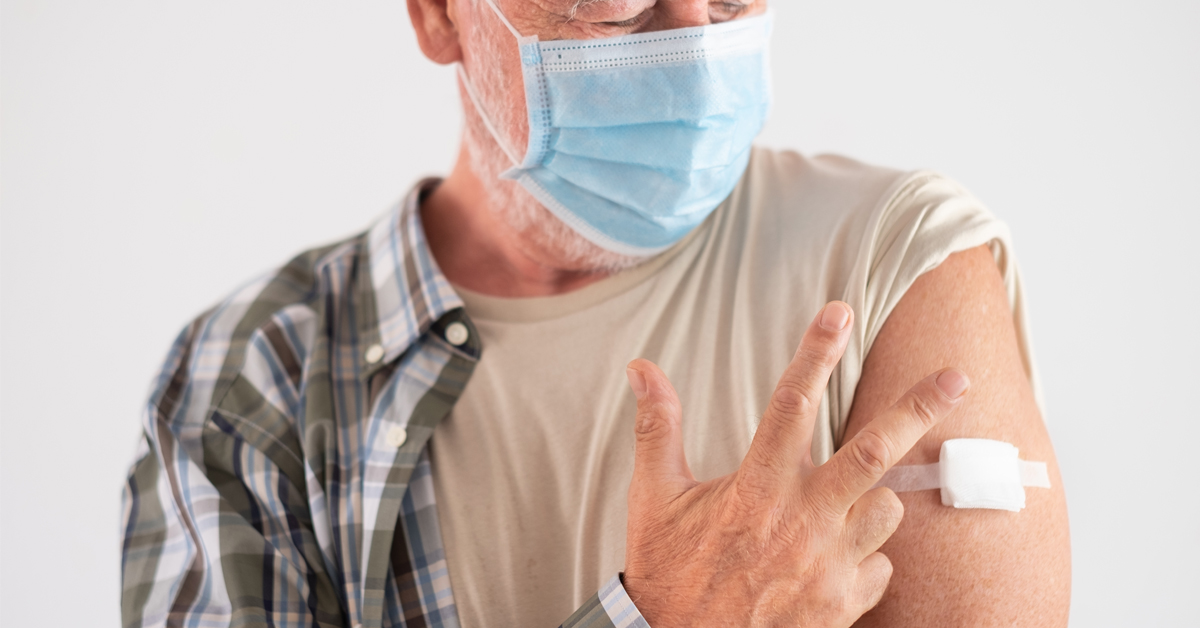 A COVID-19 third dose is strongly recommended because it boosts your immunity to against COVID-19, helping to prevent the loss of protection that comes with slowly waning immunity over time.
More than 1 in 3 Australians eligible for a third (booster) dose have not yet received it. We are particularly concerned about older adults who have had 2 doses of the AstraZeneca vaccine but have not received a booster.
The Western Public Health Unit has provided the following information (also available as a PDF) to dispel some myths about COVID-19 vaccines and the Omicron variant.
Boosters are much better than natural immunity
The protection you get from your third dose is much stronger than the level of natural immunity you get from Omicron infection, even if you have received two doses of vaccine.
Natural immunity from Omicron infection in the absence of vaccination is unlikely to protect you if you're exposed to the Delta variant, which is still circulating in Australia.
And natural immunity from Omicron infection may not protect you from future COVID-19 variants.
Omicron is not mild
It's important to remember that Omicron is not a mild variant. People are experiencing milder symptoms to previous variants in large part because over 93 per cent of Australians aged 16 and over have had two doses of COVID-19 vaccine.
When an unvaccinated person has an Omicron infection they are only 25 per cent less likely to end up in hospital than if they were infected with the Delta variant. For some perspective, Omicron is more virulent (severe) than the original strain that originated in Wuhan in 2020.
A third dose provides specific benefits against the Omicron variant. It increases protection against death to 95 per cent, up from 60 per cent at 2 doses. It increases protection against hospitalisation by 90 per cent, up from over 55 per cent at 2 doses. And it boosts protection against infection and transmission, with protection increased by 50 per cent compared to 25 per cent at 2 doses.
Get boosted to protect yourself and your kids
To give yourself the best chances of protection against COVID-19 variants, you want to have received your third dose before you encounter the virus. People who have had their third dose are almost 3 times less likely to be hospitalised with COVID-19 than those who have received only 2.
Young people (aged less than 25 years) can reduce their risk of hospitalisation almost entirely by receiving their third dose of the COVID-19 vaccine.
Children younger than five years are not yet eligible for COVID-19 vaccination. If you have children under 5, protect them against the virus by ensuring that all eligible people in their family and childcare have received a third dose of COVID-19 vaccine.