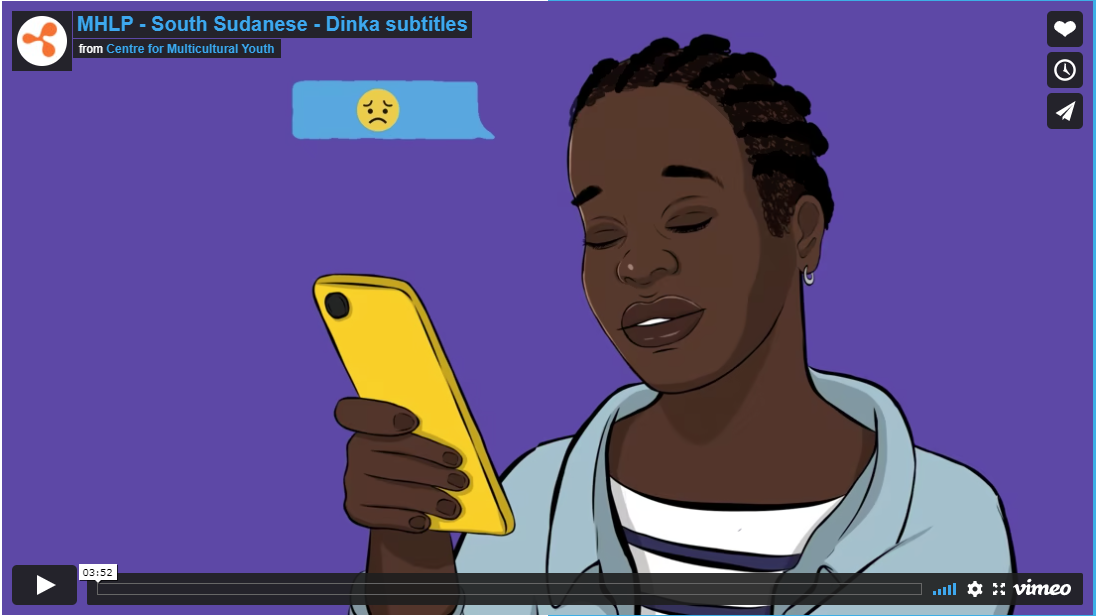 New video series finds young members of CALD communities exploring myths and mysteries of seeking help 
The enormous diversity of languages spoken across Melbourne is a cultural gift without measure, and something that marks the city as one of the world's great cosmopolitan successes. 
But sometimes languages constrain and restrict – and no more so when searching for help. When challenged by a mental health issue, for instance, finding culturally appropriate support in languages other than English can be very difficult indeed. 
All too often, the absence of important information, advice and support produces feelings of isolation and loneliness, exacerbating the original challenge. This is especially so for the young, who may not have developed sufficient life skills and resilience to manage the multi-faceted nature of mental health trauma. 
Recognising this, North Western Melbourne Primary Health Network (NWMPHN) commissioned the Centre for Multicultural Youth (CMY) and mental health specialists Orygen to produce a series of videos, infographics and other assets geared cultural and linguistically diverse (CALD) young people. 
The material – now available – grew out of the various communities, encompassing the values and idioms unique to each.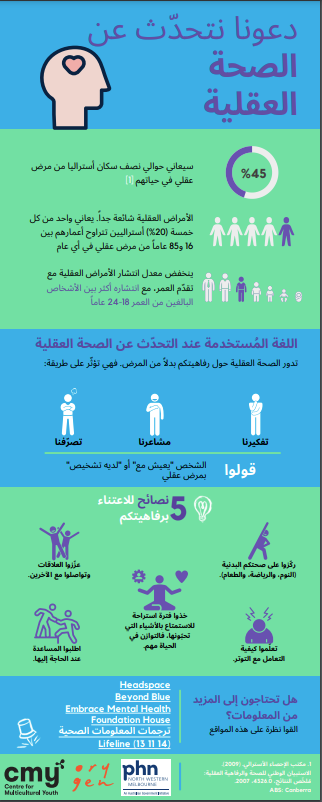 Videos have been made by members of the Vietnamese, South Sudanese, Arabic-speaking, Karen and Pasifika communities. Each addresses common questions around mental health, and contains information about where to obtain help.
"This material grew out of discussions among young people, and shows the value of combining lived experience with clinical expertise," says CMY youth leadership program leader Duré de Winter. 
"Mental health is a serious matter for everyone, but for people with CALD backgrounds access to clear and readily understandable information can be an additional barrier to getting appropriate help." 
Some of the videos are presented in language, while others feature presenters speaking English, accompanied by subtitles. 
"Doing what we can to make sure every Melburnian has equal access to health care is a core value of NWMPHN," says the organisation's CEO, Christopher Carter. 
"Funding communities to produce health-related material in language is a key strategy in realising that value, and partnering with Duré and her team has been a great way to do so." 
The videos and other assets are available here. 
NWMPHN material produced by cultural and linguistically diverse communities also includes the 'Goodbye COVID' project – a series of videos in 20 languages.