Issue 37 | February 2023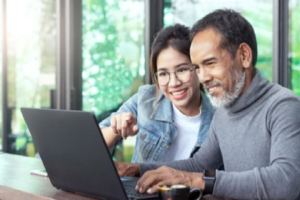 Care finder services to be delivered by IPC Health, Darebin City Council and Wintringham
North Western Melbourne Primary Health Network (NWMPHN) are establishing a care finder program on behalf of the Australian Government Department of Health and Aged Care.
The program will help connect people aged 65 and over who find it hard to access services and are at risk of missing out on the care they need.
Services will be tailored to culturally and linguistically diverse communities, Aboriginal and Torres Strait Islander communities and people with disability.
IPC Health, Darebin City Council (in partnership with Moonee Valley and Merri-bek councils), and Wintringham have been funded to provide the care finder services in our region.
Watch this space for more information in the next issue!
---
Community update
---
New GP-led respiratory clinic for kids' open now in North Melbourne
Parents of unwell children can take their kids to a GP-led respiratory clinic (GPRC) in North Melbourne instead of the emergency department at the nearby Royal Children's Hospital (RCH). 
The clinic – at 505 Abbotsford St, North Melbourne – welcomes children (and their parents or carers) and provides free treatment for respiratory symptoms and illnesses, including COVID-19.
It is operated by cohealth and NWMPHN.
No Medicare card is required. Appointments are preferred but not essential.
X
New clinics are faster than hospitals 
Priority Primary Care Centres haven't been around for long, but they can be an excellent alternative to visiting a hospital emergency department, says Christopher Carter, CEO of NWMPHN.
The centres – funded by the Victorian Government and first rolled out in October last year – are set up to treat people with a range of urgent, but non-life-threatening, conditions. These include mild to moderate infections, fever, suspected minor fractures and sprains, vomiting, nausea, allergies, asthma attacks, coughs and other respiratory symptoms.
They are open extended hours, including on weekends and public holidays, and treatment is completely free, even to people who do not have a Medicare card. There is no need to make an appointment.
There are 25 PPCCs in Victoria, including ones in Sunshine, Maribyrnong, Heidelberg, Geelong and Narre Warren.
To find your nearest PPCC, see here.
Have your say on our Community Participation Plan
NWMPHN is reviewing and updating its Community Participation Plan to ensure it continues to support the needs of the people we serve.
The plan outlines our goals for community participation and the steps we are taking to achieve them.
We invite you to complete this 10-minute survey and share your thoughts with us. Your feedback will inform the development of the next iteration of the plan, covering 2023 to 2026.
Your name will not be linked to your responses. If you would prefer to complete the survey via telephone, please call 03 9347 1188, and our program officer Brodie Preston will organise it.
Participants will go into a draw to win one of four $50 visa gift cards. We will announce the winners on Friday, 24 February 2023 via email.
The survey closes at 11.59pm Sunday, 19 February 2023. We look forward to hearing from you!
Got questions? Please contact Brodie Preston at brodie.preston@nwmphn.org.au or call 9347 1188.
Every minute counts, know the warning signs
Heart Matters is a community-based project delivering heart health education in Victorian communities. It aims to save lives by educating people about heart attack warning signs and when to call Triple Zero (000).
Local Heart Matters coordinators are delivering free heart health education sessions to groups and businesses until 31 March 2023.
Find out if it is in your area and book your session here.
---
Recipe
---
Ingredients: 
1 orange
3 cups cabbage, shredded
2 spring onions (including green tops), sliced
1 small green capsicum, seeded and diced
1 tbs vinegar
1 tbs orange juice
2 tbs olive oil
Method:
Grate the orange rind and set aside.
Peel and slice orange into segments or rings.
Combine orange with cabbage, spring onions and capsicum in a serving bowl.
Mix vinegar, orange juice and olive oil in a separate bowl and add orange rind.
Pour over salad and mix well.
Recipe sourced from LiveLighter
Want to get more involved?
Our People Bank is a register of people who would like to help us to improve the health of people in north western Melbourne.