class="ffb-id-1cf7gdgu fg-text-dark">
What does dying well look like and how can we help people achieve this?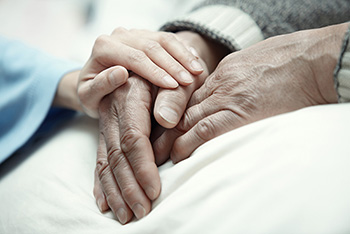 Who can participate?
Come along and participate, we are seeking consumers and carers of any age. You do not need to have experience with receiving end-of-life care and/or providing palliative support for family members or friends.
You can participate if you:
are a consumer (sometimes known as patient or client) or
are a carer (this includes family members, friends or volunteers)
live at home (including in care homes or aged care facilities)
live with chronic conditions or cancer or a life limiting illness
live in the inner, northern and western regions of Melbourne
How does the Community Panel work?​
Panel members with different viewpoints will work together in a respectful manner and come to a shared position to the question on 'What does dying well look like and how can we help people achieve this?' To ensure that a diverse range of views are represented on the Panel, 40 participants will be randomly selected.
The Community Panel's recommendations will be used to help plan and design better care and services to improve end-of-life care and palliative support for people living in our region. 
The NWMPHN region includes the local government areas of: Melbourne, Maribyrnong, Brimbank, Moonee Valley, Moreland, Darebin, Yarra, Hobsons Bay, Hume, Melton, Wyndham, Moorabool and Macedon Ranges.
Participants must be available to attend 3 sessions:
Meet and Greet: 13 November 6pm-9pm -  Meet and Greet
Day 1: 1 December 9am-5pm.
Day 2:  2 December 9am-5pm
Venue: 
Level 5, 369 Royal Parade, Parkville Victoria 3052.
It is important that Community Panel members are available to attend all three meetings.Participants will receive a $250 gift voucher in recognition of their time and to cover any costs associated with participating.Meals will be provided.
Download Flyer