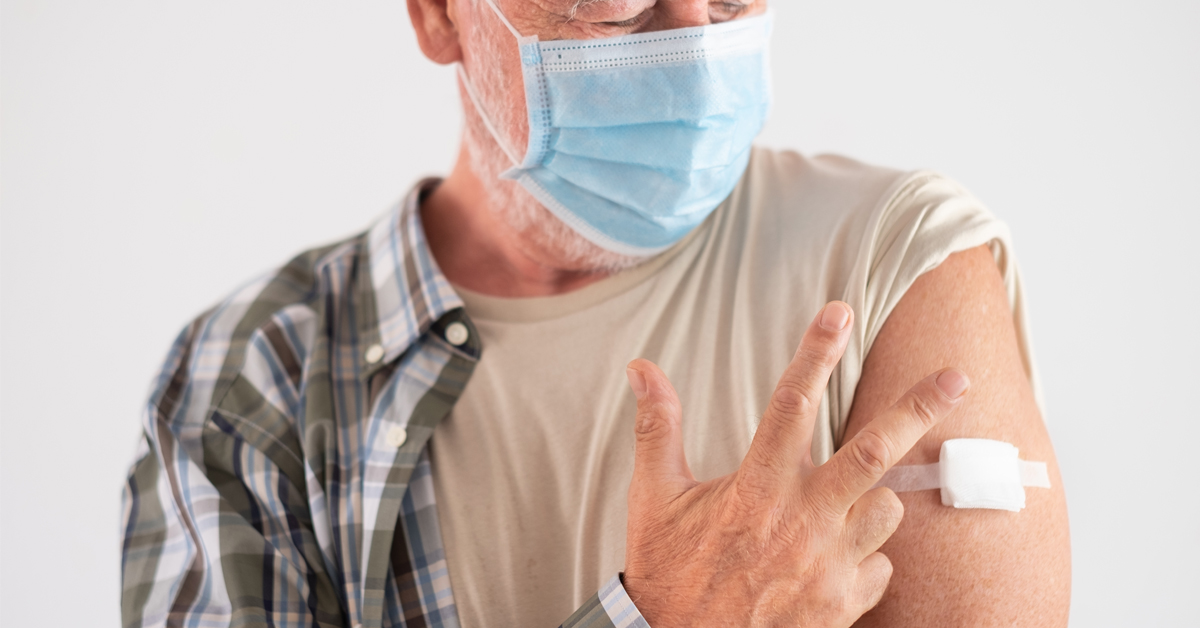 More than 1 in 3 Australians eligible for a third (booster) dose have not yet received it.
We are particularly concerned about older adults who have had 2 doses of the AstraZeneca vaccine but have not received a booster.
The Western Public Health Unit has supplied a set of key messages (.pdf) to support you in having conversations with patients. This document emphasises that:
People who have had their third dose are almost 3 times less likely to be hospitalised with COVID-19 than those who have received only 2.
A third dose provides specific benefits against the Omicron variant. It increases protection against death to 95 per cent, up from 60 per cent at 2 doses. It increases protection against hospitalisation by 90 per cent, up from over 55 per cent at 2 doses. And it boosts protection against infection and transmission, with protection increased by 50 per cent compared to 25 per cent at 2 doses.
Strategies for general practices to increase uptake of third doses
Adopt the 'every patient every time' mantra to ask your patients if they are aware of third dose availability, discuss their importance, due date and how to access an appointment.
Consider an email or SMS campaign to inform your patient base and make it easy for them to book an appointment.
Put a poster in your clinic's waiting room to remind patients about third doses. Posters and other resources are available on the Australian Department of Health website.
Use Pen CAT to recall patients who are due for their third dose (if the dose was given at your practice – unfortunately Pen CAT won't pick up vaccines given elsewhere). Register for our education session to learn more about using Pen CAT for COVID-19 vaccination.
Ask parents bringing their children for routine vaccinations if they have had their third dose.
Consider a more targeted recall campaign for patients who are at higher risk of severe COVID-19, such as patients over 65 and/or patients with comorbidities, Aboriginal and Torres Strait Islander patients or speakers of languages other than English. Tip: Contact your NWMPHN quality improvement program officer on primarycare@nwmphn.org.au if you need assistance to find these patients in your medical software.
QI activity template
 Download our quality improvement (QI) activity template: Recall patients for a COVID-19 booster vaccination.
 More QI activity templates are available on our website.