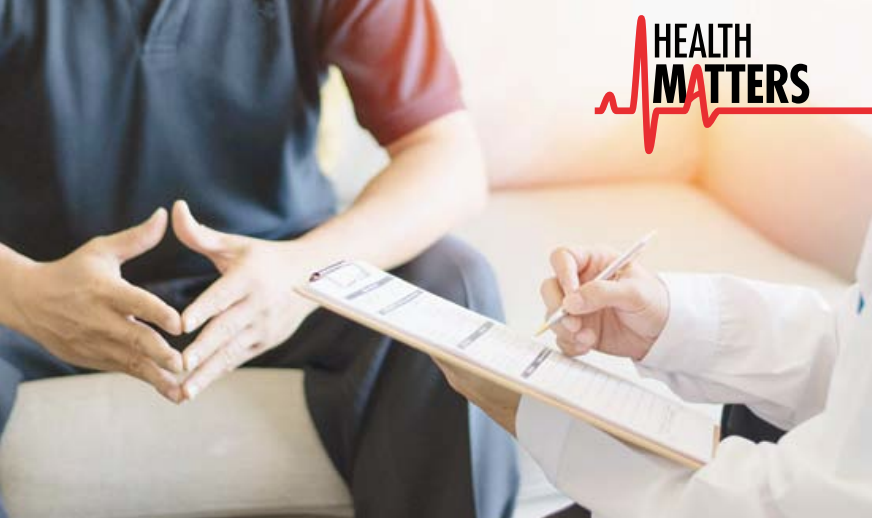 This article was first published in Star Weekly Melton & Moorabool on 17 May 2022.
Written by Christopher Carter, CEO, NWMPHN
Epidemics are annoying things, not least because they refuse to arrive in an orderly fashion, one at a time. So while Melburnians have been largely focused on battling COVID-19, another epidemic has been playing out in the background.
The past couple of years have seen a surge in sexually transmitted infections, or STIs, an our region is one of the hotspots. For a multitude of reasons, GPs and sexual health clinics are seeing patients with a range of STIs, including chlamydia, gonorrhea, and syphilis.
Unlike coronavirus or flu, sexually transmitted infections are not often talked about in public – but it's important that we get past that reluctance and start having a conversation. Keeping STIs secret and not seeking treatment can lead to chronic and severe health problems – for you, and for others who may not know they are at risk.
Many people feel embarrassed to go and see their GP about symptoms that might indicate a sexually transmitted infection – but there is no need to be. Doctors see STIs pretty much every day of the week.
STIs can be treated easily, but things can get nasty if you leave it too long. Late-stage STIs can be challenging, especially for women. Some infections can be passed onto babies during pregnancy. This can cause miscarriage, stillbirth or serious abnormalities.
Understandably, many people with newly diagnosed conditions feel awkward about the next, very important step in the process: informing sex partners.
Well, the good news is that for those who don't feel up to having that talk, you can so anonymously. The Melbourne Sexual Health Centre (MSHC) has a service called lethemknow.org.au, and Thorne Health Harbour has a similar service on its website, 'the drama down under'.
All GPs know how to treat STIs, there are also some who make it a speciality. It's worth noting that MSHC collaborates with six 'partner clinics'. They are Cranbourne West Medical Centre, Kardinia Health, Kings Park Medical Centre Hillside, Mediclinic Clayton, Tarneit Family Medical & Dental Centre, and Yarram District & Health Centre. You can find them all on the internet.
STIs are varied and common, and sometimes don't produce symptoms in the early stages, which is why experts recommend regular checking.
However, symptoms that could signal you've acquired one include itching, pain or discomfort, rash, redness, stinging or burning, swelling or inflammation, ulcers, sores, blisters or spots, weight loss, bleeding, cramps, diarrhoea, bodily discharge, discolouration, growths or bumps, fever, flu-like symptoms, nausea, vomiting, and body movement issues.
If you experience any of these, it's a good idea to make an appointment and get it checked out. It might be nothing, of course, but finding out is the only way we're going to beat this STI epidemic, and stay safe and well.