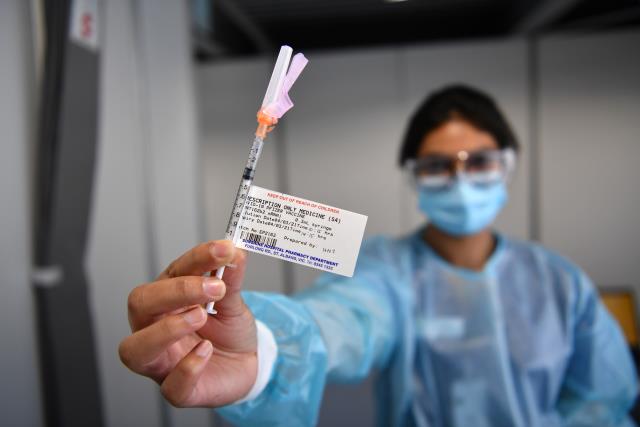 This article was first published in Brimbank, North West Star Weekly on 17 September 2022.
Written by Christopher Carter, CEO, NWMPHN
---
Things have gone a bit quiet lately on the pandemic front, but what does this mean?
It was only a year or so ago that watching Premier Dan Andrews face off with against over-excited reporters was a daily media highlight.
Every day since the pandemic began, the Department of Health has published an infographic showing case numbers, vaccination statistics and lots of other bits and bobs. The Chief Health Officer also issued daily email bulletins giving the same information, and more.
This month, both these things have downscaled to weekly. We're seeing a steep drop in new case numbers, sliding from around 12,000 a day in July 2022 to around 2000 now.
For the first time in ages, it looks like the virus is in retreat. So, will the pandemic soon be over? Can we get back to normal now?
Sadly, the answer to both questions is "not really" – but there are lots of things we can do to make sure that our end of year holidays and celebrations, fast approaching, will be as safe and enjoyable as possible.
All pandemics – not just COVID-19, but also diseases such as flu – move in waves. Cases build in numbers and then at some point shrink back down because of high rates of vaccination and previous infections.
Then, a bit later, the cycle starts again.
So far this year we've had three coronavirus waves. A really big one peaked in January. The next two, peaking in May and July, were much smaller, in no small part because most of us got vaccinated.
Right now, case numbers are the lowest they been all year, but the experts say another wave is coming – most likely peaking in November.
There is nothing to indicate it will be bigger than the last two, and there are things we can all do to help make it even smaller, and shorter.
If you are eligible for a third or fourth COVID-19 booster, you should pop into your GP, a vaccination clinic or a participating pharmacy and get the job done. The figures are clear: third and fourth doses lower your risk of severe illness, hospitalisation and death if you catch the bug. Oral anti-viral treatments are available now, too, but they must be taken soon after you get sick – so have a chat with a GP now to see if you're eligible.
The best thing of course is to try to avoid catching it in the first place – and again there are a few simple things to keep us all safe.
Whatever the rules, it's still a really good idea to wear a mask when you're out at the shops, in big crowds, or on public transport. It's a quick, easy and considerate thing to do.
Keeping your distance from others is still useful, too.
Covering your coughs and sneezes and washing and/or sanitising your hands often remain great ways to reduce the spread of diseases – whether its COVID-19 or just a nasty cold.
So, no, the pandemic isn't ending just yet, even though it looks like it. But if we all do our bit, we've got a good chance of surfing the next wave safely.
To find out more about COVID-19 vaccinations, go to coronavirus.vic.gov.au/get-vaccinated