Artwork above by Amery Johnston. Learn more in this video.
While many live robust and happy lives, trans, gender-diverse and non-binary (TGDNB) people are among the most at-risk people in our community.
The terminology, experiences and health issues encountered by TGDNB people are sometimes poorly understood, even among medical and mental health practitioners.
This can lead to an empathy gap, meaning that seeking even routine care and support can be a traumatising experience for patients. TGDNB people can become reluctant consumers of health care, further exacerbating risks to wellbeing and feelings of isolation and discrimination. In parallel, there is increasing demand for gender affirming services in primary care, including the initiation and maintenance of gender affirming hormone therapy.
To help health care providers better understand and communicate with the community, North Western Melbourne Primary Health Network (NWMPHN) and the University of Melbourne have jointly produced two training modules to enable care for TGDNB people.
The modules are called Primary health care for trans, gender diverse and non-binary (TGDNB) people and Mental health care for TGDNB people.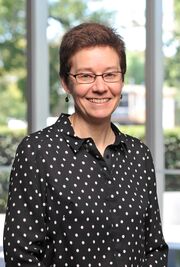 Both have been well received by people who have used them. The opportunity to access them has now been substantially improved by the decision of the Melbourne Medical School to include them in its medical education Mobile Learning Unit.
"Providing care to TGDNB people should not be regarded as a matter only for specialists," said the university's Associate Professor Ruth McNair, a working GP who co-designed the modules.
"And TGDNB people should not have to feel that they must search for specialist health care practitioners when they are seeking the sort of routine care and screening that everyone has a right to access within their neighbourhood. Gender affirming care is also well within the scope of practice for primary care providers.
"These modules provide an informed and accessible way for GPs, practice nurses, practice managers, clinic receptionists and mental health providers to empower themselves and deepen their understanding of the issues faced by TGDNB people.
"And now that they are included in the Mobile Learning Unit, access is very simple."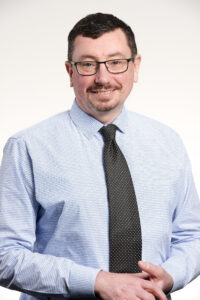 As well as the learning modules, NWMPHN has partnered with other organisations, including Transgender Victoria, to produce LGBTIQA+ inclusive practice training, TGDNB referral pathways, and videos featuring LGBTIQA+ people relating their lived experience of accessing health care.
"It's important that health practitioners understand how to create an affirming and inclusive environment for TGDNB patients attending care," said NWMPHN CEO Christopher Carter.
"Understanding the diversity of, and terminology used by, TGDNB community members, and becoming aware of gender affirmation care criteria in the current standards of care for TGDNB adults, children and adolescents, goes a long way towards making sure care is supportive, appropriate, effective and accessible."
More information on the training modules, including details of continuing professional development accreditation, and other aspects of care provision are available on our website.