North Western Melbourne Primary Health Network (NWMPHN) is working with our community to develop a blueprint for integrated mental health, alcohol and other drugs and suicide prevention services in our region.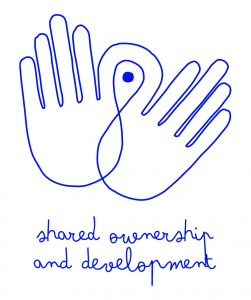 Our approach

The blueprint will examine what works and what doesn't in mental health, alcohol and other drugs and suicide prevention in our region. We want to identify opportunities to improve mental health services and access.
Shared ownership and development
The blueprint prioritises the voice of people with lived experience of mental illness, alcohol or other drug issues or suicide, their families and friends. We also work to make sure that the voices and perspectives of people from culturally and linguistically diverse, LGBTIQ and Aboriginal and Torres Strait Islander backgrounds are central to the blueprint's development.
We support this co-design approach with a joint needs assessment (by PHN and hospitals) to identify gaps, duplication and inefficiencies.
 Find out more about who is involved
Together they are providing insights and answers to the key questions:
What works, what doesn't, and why?
How can we improve services in our region?
How can we improve integration of services?
What do we want mental health to look like in the future?
 Find out more about our lines of enquiry
Our progress so far
There have been a wide range of consultation and engagement activities with people living in our region and service providers, such as co-design workshops, surveys, interviews and focus groups. All of these activities have helped us get a better picture of the mental health, AOD and suicide prevention system in our region.
Some of the key issues that we have heard include:
It's hard to know when to ask for help or where to get help
GPs are a critical first step in getting care
After seeing the GP people need help to understand what happens next
There are few options unless you are in crisis or require specialist support
When accessing services people often don't feel heard, safe or understood

Local resident Gabrielle has contributed to the development of the plan. She said that she wants people to know that it's okay to talk about mental illness and to feel down sometimes.
"I also think money should be spent on green spaces, places where people and society can meet," Gabrielle says.
 See where we started the journey: #CroakeyGO
 Find out more about our progress
Have your say
NWMPHN is continuing to develop the blueprint during the current COVID-19 pandemic, using online and virtual engagement to keep the community involved. The lessons learned about mental health during this time are also shaping the final plan.
If you are interested in having your say email regionalplan@nwmphn.org.au
What happens next?
The draft plan will be available on the blueprintforhealth.org.au website from August 2020.
Building on our blueprint is the development of a comprehensive service plan, set to commence in late 2020, which will be a roadmap for improvements, joint investments and service development between providers in the region.