Older adults
The population aged 65 and older in our region is expected to increase significantly – from about 175,000 people in 2014, to about 324,000 by 2031.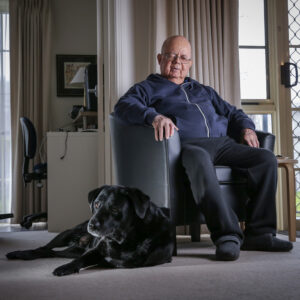 Approximately half this growth will be in the local government areas of Hume, Melton and Wyndham. Brimbank and Melbourne are also expected to experience high growth.
Wyndham and Melton are forecast to have the fastest-growing older adult populations of all municipalities, up by 152–154 per cent between 2014 and 2031, at an annual growth rate of 6.4 per cent.
Supporting older adults
We support older adults by:
coordinating care for older adults, particularly those with multimorbidity
ensuring that residential aged care facilities are sufficiently equipped to provide and/or facilitate access to high-quality primary health care services coordinating end-of-life care.
Support for aged care during COVID-19
Find out how we are supporting aged care residents and facilities during the COVID-19 pandemic.
Advance care planning
Advance care planning is the process of planning your future health care in case you are unable to make or communicate your decisions.
The process includes talking with people close to you about your wishes for your future health care. It can also include writing down your wishes and/or appointing a substitute decision-maker. A substitute-decision maker is someone who can let others know what your wishes are if you are unable to communicate them yourself.
Importantly, advance care planning is not just for people who know they are nearing the end of their life. It is something we can all do now to safeguard our future.
Advance care planning can be implemented using the following three-step (A-C-P) approach:
Appoint
Appoint someone you trust to make decisions for you when you are unable to do so. This person may or may not be a family member.
Chat and communicate
Talk to your family, friends and doctors about your values, beliefs and health-care preferences. Tell them about what is important to you. Also, talk to your doctors or other health professionals to find out more about what might be ahead.
Put it on paper
If there is something you feel strongly about, write it down in a plan or directive, or in a letter describing your health care preferences. Make sure that you share this with those who may be involved in making decisions about your care in the future.