Suicide prevention training for primary care
We offer primary care providers free access to online and face-to-face suicide prevention from our partners.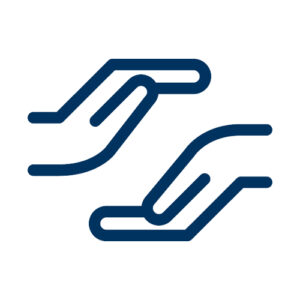 Online training
LivingWorks Start suicide prevention training
LivingWorks Start is a free, 90-minute online training program that gives trainees skills to recognise when someone is having thoughts of suicide, and responses to keep them safe.
The training features:
leading-edge, skill-building content that goes beyond just awareness
interactive scenarios
content customised for learners' needs
built-in safety resources for trainees and others
ongoing access to resources and skills practice.
QPR suicide prevention training
Question, Persuade, Refer (QPR) training is a free, 60-minute online training program. It gives you:
knowledge and skills to identify warning signs that someone may be suicidal
confidence to talk to others about suicidal thoughts
assistance to connect others with professional care.
To sign up for QPR training:
Use one of the following Organisational Codes:

NSP (if you live, work or study in north, west or inner suburbs of Melbourne)
PBT (if you live, work or study in Melton, Brimbank or Macedon Ranges)

Fill in your details and an email will be sent to you with your login details.
Once you have completed the training you will get a certificate. Your licence is valid for three years.
Face-to-face training
safeTALK suicide prevention training
safeTALK is a half day face-to-face alertness workshop that prepares anyone over the age of 15, regardless of prior experience or training, to become a suicide-alert helper.
This training will provide you with the tools to identify when someone may be struggling and how to take action by connecting them with life-saving intervention resources.
ASIST
Applied Suicide Intervention Skills Training (ASIST) is a two-day interactive workshop in suicide first aid designed for anyone over the age of 16.
ASIST teaches participants to recognise when someone may be at risk of suicide and how to work with them to create a plan that will support their immediate safety. Key features of this training include audiovisual aids, group discussions, skills practice and development.